Canon Further Expands Its Ambassadors Programme (CPN)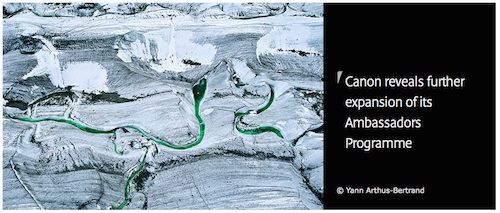 Canon Professional Network press release:
Canon Europe has expanded its Ambassadors Programme with the addition of a new, third tier – the 'Masters', who come from not just the world of photography, but a far wider visual perspective, bringing vision and experience to the already well-proven Ambassadors Programme – plus the arrival of one new 'Ambassador' and eight new 'Explorers' from the worlds of photography and filmmaking.

The Canon Masters are industry influencers and spokespeople who are not only world renowned photographers and filmmakers but also come from the wider imaging community, including sectors such as education, photography curating and commissioning. Through the expanded Ambassadors Programme Canon is now able to further inspire, educate and motivate generations of photographers and filmmakers with the Masters sharing their knowledge, skill sets and opinions, as well as giving a wider perspective to the imaging making community as a whole.