Canon IXUS 160/PowerShot ELPH 160 Review (Photography Blog)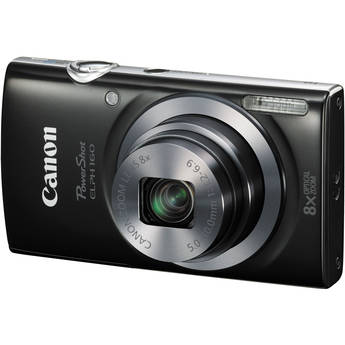 Photography Blog reviewed the recently announced Canon IXUS 160/PowerShot ELPH 160 compact camera, and it isn't a particularly positive review. They write:
Budget compact cameras rarely set the world alight with exceptional performance or innovative features, but the IXUS 160 is even more lacklustre than the norm. Aside from including a respectable amount of manual shooting options and a few nifty features, it's an unremarkable camera.

Image quality is average at best, with reasonable performance in good light, but disappointing indoor and low light results. The lack of proper image stabilisation only compounds the problem, and focussing can be a pain when shooting close-ups.

The IXUS 160 isn't especially enjoyable to use either. It's got some good-sized buttons and a logical menu structure, but you'll have to put up with slippery ergonomics and a thoroughly average LCD screen.
Read the review at Photography Blog –>
Canon IXUS 160 price check: Amazon USA, Amazon CA, B&H Photo, Adorama, Digitalrev, KEH Camera, eBay US, Canon USA, Canon CA, BestBuy