(CW3) New Canon EF 50mm f/1.2L Lens Coming?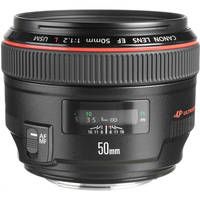 A new rumor surfaced, suggesting Canon may work on the replacement for the highly regarded EF 50mm f/1.2L (introduced in 2001).
The rumor says the new 50mm f/1.2 will feature a floating element like the EF 85mm f 1.2L II USM , which should solve the focus shift problem some users experience. The new 50mm is expected to be announced after a another rumored lens, a new 35mm f/1.4L lens, i.e. not before end 2015 or early 2016.
[via
CR
]