Canon patent for EF 28-560mm f/2.8-5.6L USM lens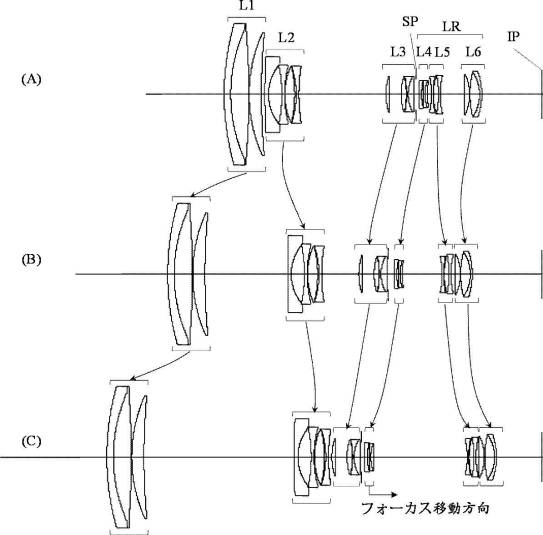 Canon filed a patent for a EF 28-560mm f/2.8-5.6 optical formula that seems to be for an "L" lens (if I got the machine translated description right).
This is the second patent for a superzoom lens, after a crazy patent for a EF 40-800mm F4.5-5.6 lens. Hard to say if this patents will ever hit the market. Good to know Canon is working on such ideas.
Patent Publication No. 2016-142795

Published 2016.8.8

Filing date 2015.1.30

Example 1

Zoom ratio 18.86

Focal length 28.80 119.57 543.20

F-number 2.88 4.56 5.88

Half angle of view (degrees) 36.91 10.26 2.28

Image height 21.64 21.64 21.64

The total lens length 281.07 331.07 385.01

BF 53.05 61.31 40.00

The effective diameter of the front lens 120.00
[via
Egami
]