Canon patent for EF 600mm f/4 IS DO lens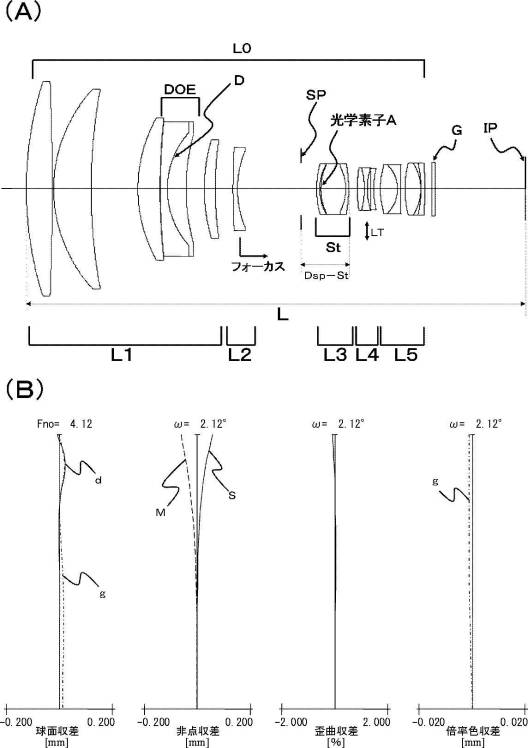 That may become a killer lens if it ever goes to production. Canon files a patent for a n EF 600mm f/4 IS DO lens. "DO" stays for diffractive optics.
Will this lens eventually replace the existing EF 600mm f/4L IS II? Not necessarily. DO optics are usually of smaller size than their counterparts without DO, so the lens referred in the patent could well be an addition to the line-up.
Patent publication number 2016-200685

Release date 2016.12.1

Application date 2015.4.9

Example 1

Focal length 585.00

F number 4.12

Half angle of view (degree) 2.12

Image height 21.64

Lens total length 335.32

BF 66.92
[via
Egami
]