Canon Patent Shows What Might Be The Canon EOS R1 (with special grip)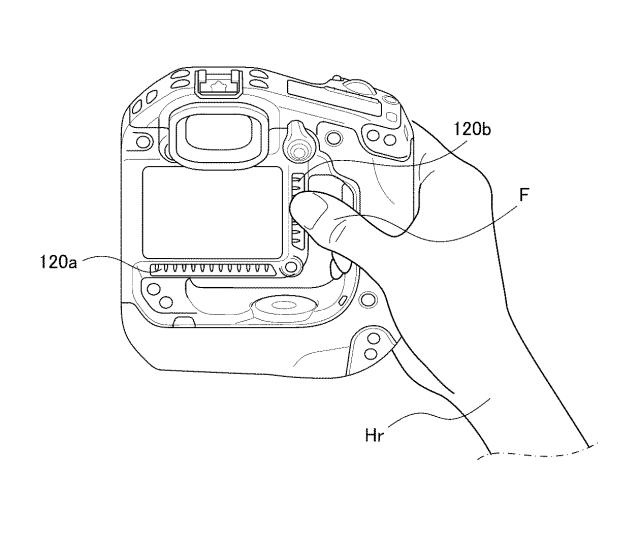 Here is a very interesting patent. It describes a special, ergonomic grip on a camera that might well be the Canon EOS R1 flagship mirrorless camera. Oh, and don't get fooled: the patent was spotted by asobinet.com. Edit: as reader Ross E. Forp correctly states in the comment section, it might also be the Canon EOS R5c.
From the patent application abstract:
To secure good grip in any of a horizontal position and a vertical position, and to perform imaging without a risk of dropping the device when changing from a vertical position to a horizontal position or from a horizontal position to a vertical position.
The special grip has the function to allow to hold the camera more firmly.
the shape of the grip is very special, and it seems that good handling is realized despite the thin design by opening a cavity in the camera
But there is more. The camera depicted in the patent drawings seems to have intake and exhaust openings that could point to an active cooling system (120a and 120b in the drawings). However, the patent literature appears to describe them as toiuch sensor (some kind of touch bar?).
asobinet.com made a quick size comparison with the EOS R3, and it shows the camera in the patent is bigger.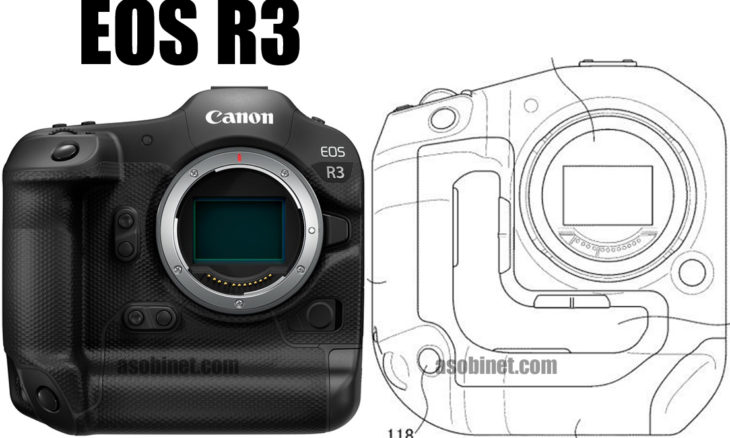 What do you think, is this the Canon EOS R1?