Canon Professional Network Lightroom 5 Tutorial: Local Adjustements (pt. 4)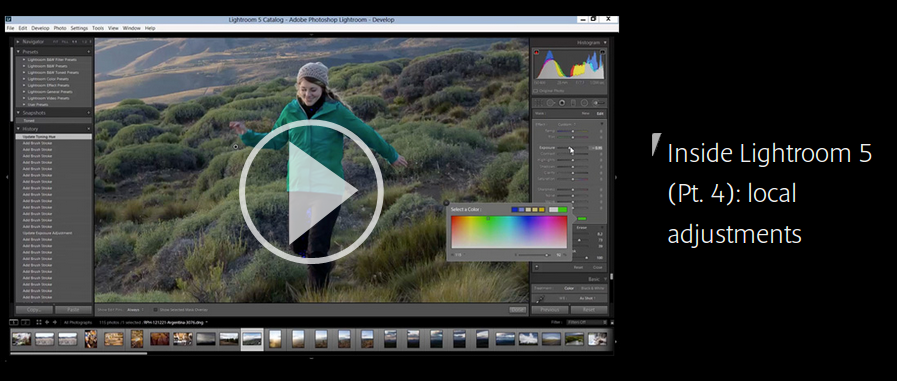 Canon Professional Network published part 4/5 of their ongoing Lightroom 5 tutorials: Local Adjustments.
In Part 4 of this series Richard Curtis looks at all of the local adjustment options in Lightroom and, in a special video, he reveals how to edit elements of your pictures using local adjustments.
There is a video to watch, and the following topics are covered (also in text form):
Graduated Filter
Operating the Graduated Filter
Cloning and Healing
Operating the Clone/Heal Tool
Adjustment Brush
Adjustment Brush: add depth to foreground shadows
Adjustment Brush: change the colour of a person's jacket
Adjustment Brush: change the brightness of whites in eyes
Crop Tool
Radial Filter
Red-Eye Reduction Tool
Lightroom 5 price check: B&H Photo, Adorama, Amazon USA, Amazon Canada, Canon Canada, Canon USA