Canon Professional Network Starts Twitter Channel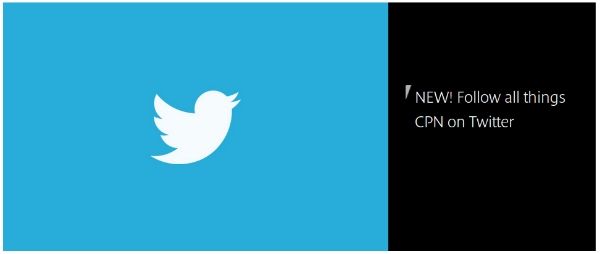 Canon Professional Network started a Twitter channel – @CanonProNetwork. Press release:
Canon Professional Network (CPN) has joined the exciting world of social media with the launch of our new Twitter channel – @CanonProNetwork – which will bring you regular daily updates of the latest news, product information, technical articles, Ambassadors blogs, tips for shooting with Canon pro equipment and much more…

The CPN website is brimming with superb content to inspire, educate and inform Canon photographers and filmmakers… and with new articles published online almost every day the newly-launched Twitter feed will keep you right up-to-date with everything that's happening on CPN.

The CPN Twitter feed will highlight a selection of the very best Canon Professional Network website articles as well as the latest images and films from top Canon photographers and filmmakers from around the world. So, by following @CanonProNetwork you'll get updates of the very best articles to read, photographs to view and films to watch.

We hope you enjoy the new CPN Twitter channel and don't forget to follow @CanonProNetwork and retweet and share any of your favourite CPN content with your followers. Just click here to go straight to the @CanonProNetwork channel and start following CPN.