Canon publishes financial results for 2Q 2017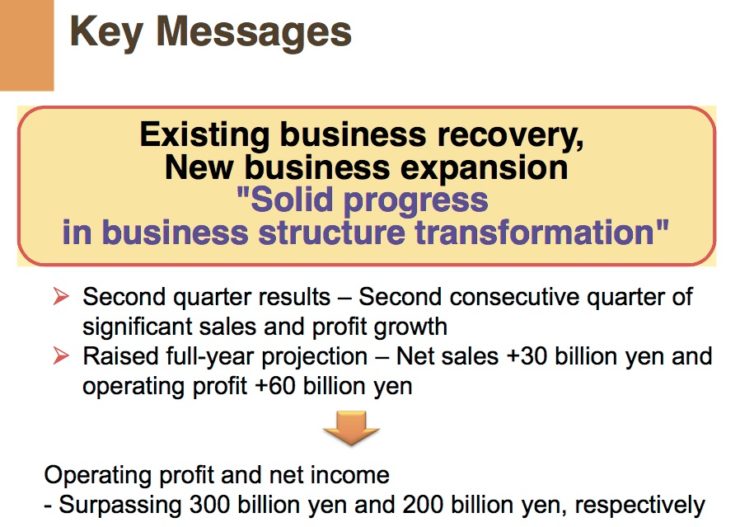 Canon published the financial results for the second quarter 2017. The available documents are:
For a quick overview go for the presentation material.
An excerpt from the speech summary:
Last year, due to such factors as the rapid appreciation of the yen, posting lower sales and profits was unavoidable. Even during this period, however, we continued to conduct a review of the profit structure of existing businesses and also focused efforts on expanding the scale of new ones.

The effects of these measures began to materialize from the first quarter of this year, evidencing steady progress in business-structure transformation.

Through the revitalization of our existing businesses and the expansion of new ones, we were once again able to post quarterly sales and profit growth.

Based on this situation, we raised our full-year projection for net sales by 30 billion yen and operating profit by 60 billion yen. As a result, operating profit and net income are now expected to recover to levels surpassing 300 billion yen and 200 billion yen, respectively.
And what about this? This is for all those who still think no one wants a Canon mirrorless camera:

:-)