Canon publishes financial results for Q1 2015 (-29% net income, -22.5% compact cameras sold, compared to 2014)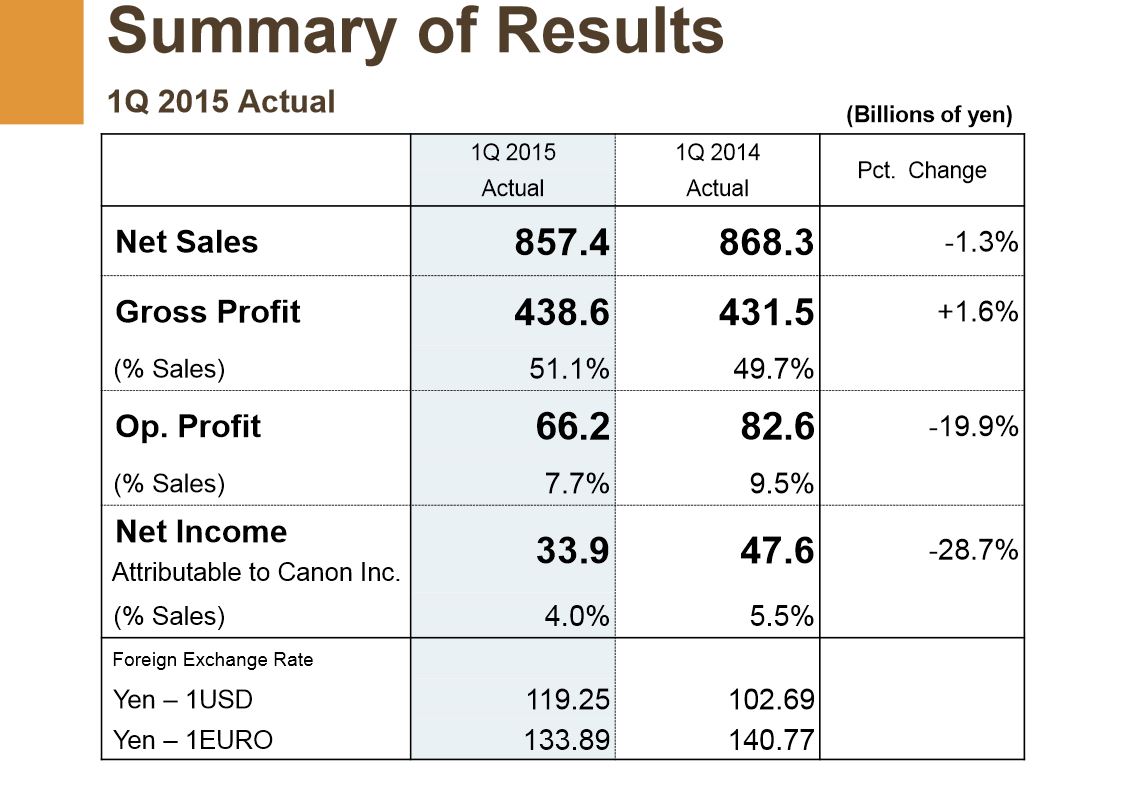 Canon published the financial results for the first quarter 2015. Doesn't look very good for Canon, given a net income loss of 29%.
There is also an article by Reuters about Canon's financial results. Quoting:
"Sales volume for low-end (digital camera) models declined due to the ongoing contraction of the market in all regions from the previous year," said Canon in its earnings release. Sales of high-end models increased, it said.

Canon also said it expects to sell 7.0 million compact cameras in 2015, versus a previous forecast of 7.8 million and 22.5 percent less than in 2014. It projects sales of cameras with interchangeable lenses to reach 5.8 million units rather than its previous view of 6.4 million.
If you want to have a look for yourself, look into the presentation material, since it is much easier to read and understand.