Canon Q1 2018 Financial Results: Increased Profit despite lower overall Sales, thanks to chip making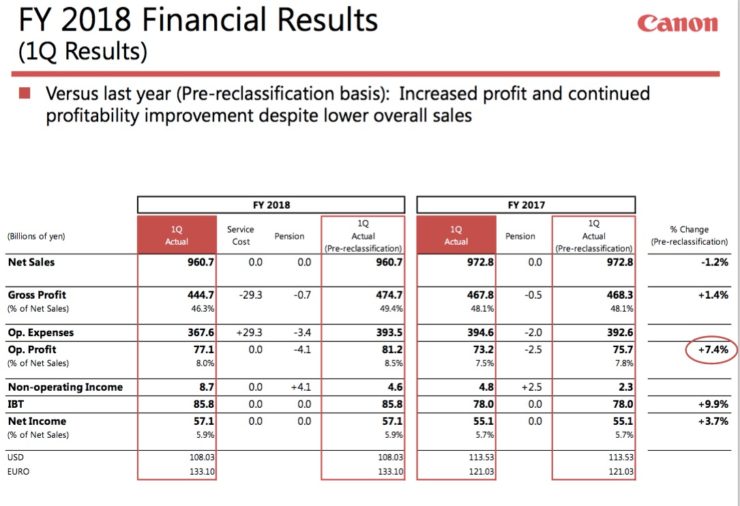 Canon published the documents about the financial results in Q1 2018.
Things still look good for the industry giant. However, the increased profit is due to Canon's chip making technology and efforts, as reported by Nikkei Asian Review:
Canon clinched a 4% rise in first-quarter profit despite weakness in its mainstay cameras and office machines, thanks to a chipmaking equipment business thriving on Asian demand for semiconductors.

Group net profit rose to 57.1 billion yen ($522 million) for the three months ended in March, with tighter controls on research and development and other costs also contributing to the higher result, the Tokyo-based company reported Wednesday.
All Canon Q1 2018 documents are available for the public:
For your convenience, the presentation material can be viewed below.
conf2018q1e