Canon Rebel T8i Review (good all-rounder for photography)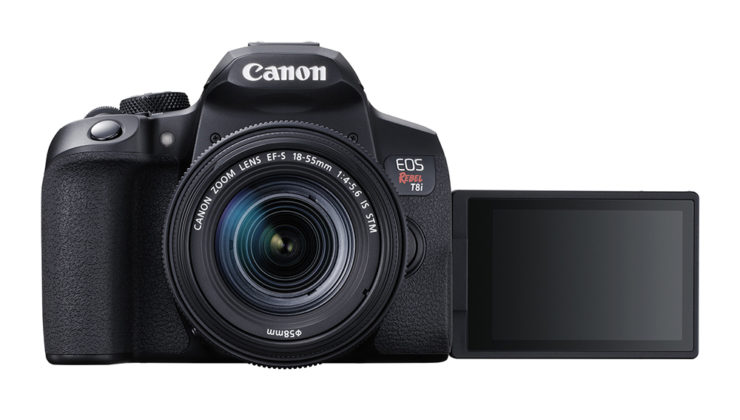 A rare Canon Rebel T8i review (EOS 850D in Europe), Canon's latest entry level DSLR. In times where it seems only mirrorless matters it's good to know there still are DSLRs.
At a glance:
24.1MP APS-C CMOS Sensor
DIGIC 8 Image Processor
3.0″ 1.04m-Dot Vari-Angle Touchscreen
UHD 4K24p Video, Vertical Video Support
Coming to a market segment that has become less important since the raise of mirrorless, the Rebel T8i was announced in February 2020. It's considered an "upper entry level" camera. And it seems to be a very decent "upper entry level" DSLR.
The Canon Rebel T8i review comes from Photography Blog. And they are not very enthusiastic about the Rebel T8i, rating it "above average" with 4/5 points.
The 'headline' inclusion of 4K video to bring the EOS 850D up to speed (and set it apart from older rival DSLRs) is in reality extremely limited through a significant crop factor and with the loss of phase detection AF.

If video is in your sights, we'd go for a mirrorless alternative.

To set the EOS 850D apart, we feel that Canon should have majored more in the areas where a DSLR holds the upper hand over mirrorless; better battery life and a bright optical viewfinder.

The viewfinder display is a let down and the battery unit is small and its performance dips in live view mode.

Does all this make the Canon EOS 850D a bad camera? Not at all!

It's still competitive with a 24.1 megapixel sensor, rapid and reliable dual pixel AF, a polished vari-angle touchscreen and 7fps continuous shooting.

The Canon EOS 850D is a good all-rounder for photography, if a little expensive for what you get.

Read the review at Photography Blog
More Canon reviews are listed here.