Canon Recalls 68,200 T4i/650D Due To Possible Allergic Reactions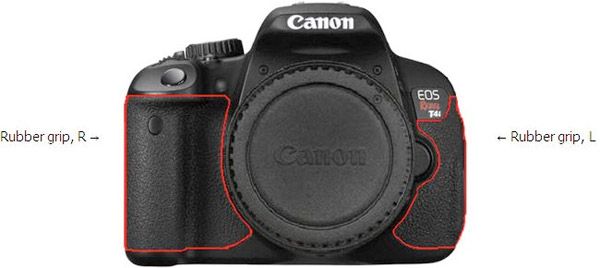 These are news I do not like, Holy Whatever! The Rebel T4i/650D is a cute little DSLR, I played around with it and didn't get any skin rash. Engadget reported it first, let me quote the core of the message:
Hazard: A chemical used in the camera's rubber grips can result in a reaction that changes the grips from black to white and poses a risk of skin irritation to the consumer.
Ok, no reason to panic. Check if you are involved (click here for the whole story):
Description: This recall involves EOS Rebel T4i digital SLR cameras with a 12-digit serial number that contain a second digit that is a "3" or "4" and a sixth digit that is a "1." Serial numbers are printed on the bottom of the camera. The Canon logo and the model name are printed on the front of the camera.

Sold at: B&H Photo, Best Buy and camera and mass merchandise stores nationwide and Amazon.com and other online retailers between June 2012 and July 2012 for between $850 and $1,200.
Canon will replace the rubber grips free of charge. In the USA you can ring 855-902-3277.
For the time being, according to reports, there is only one customer affected by a «minor rash» after having touched a Rebel T4i.
[
cpsc.gov
, via
engadget
]