Canon release Financial Results 2016
Canon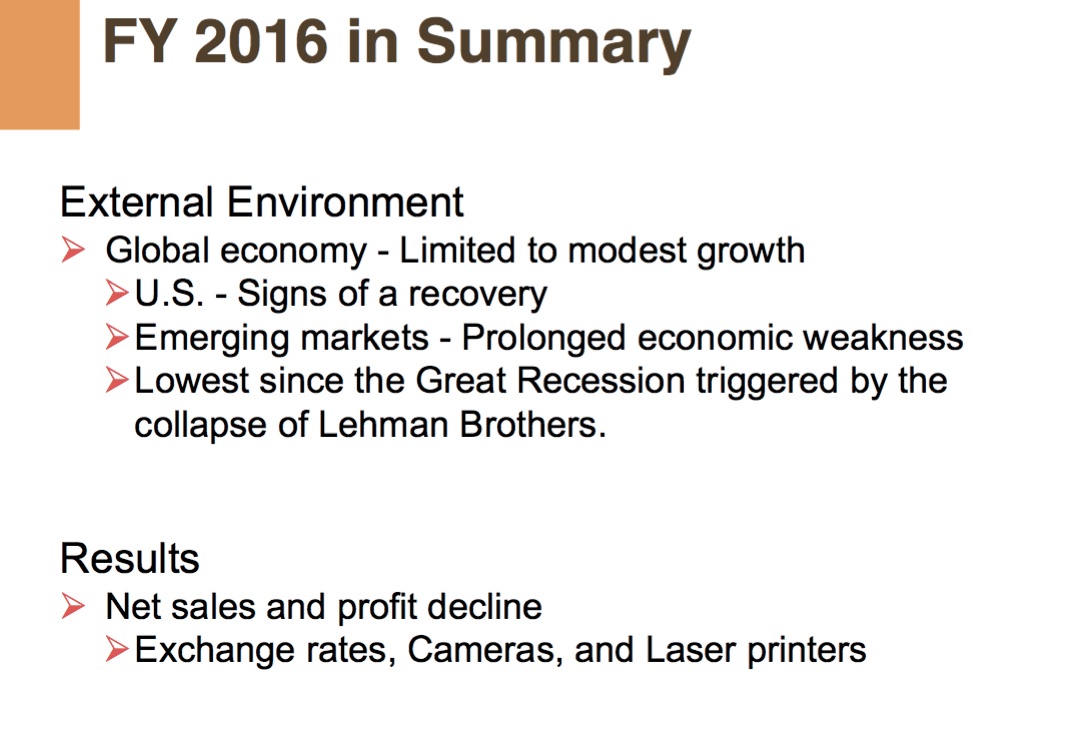 published documents about the company's financial results for 2016.
Go for the presentation material, it's easier to grasp. Thanks Lawrence for the tip.
Some quotes (thanks Tom):
The interchangeable-lens camera market for the full year was only down 9% to 11.5 million units, despite the temporary shortage of parts caused by the Kumamoto earthquake.

As a result, our unit sales increased 2% to 5.67 million units.