Canon Researching A Retro Designed Camera Was Just BS (maybe)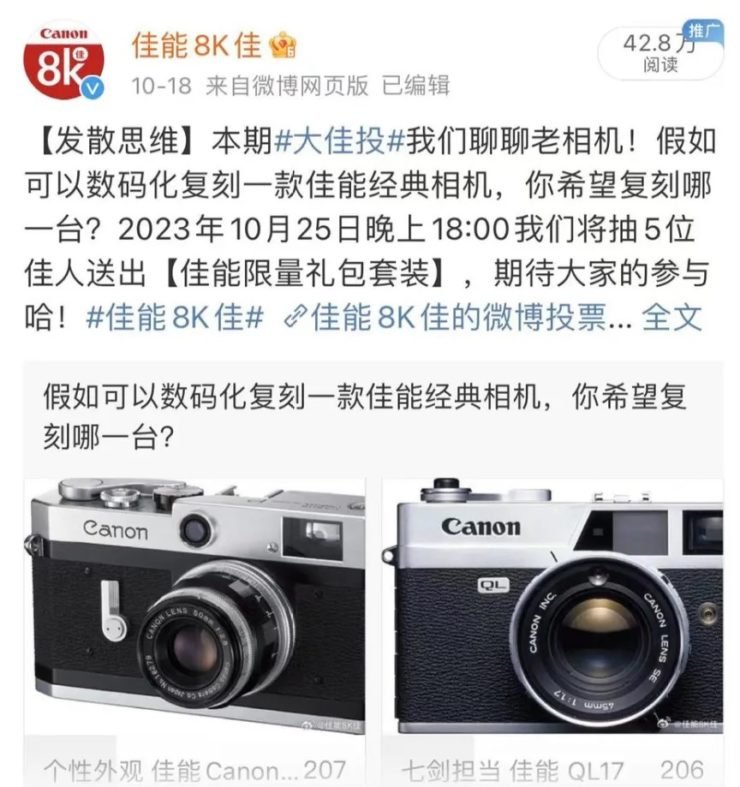 As most of us thought, the rumor that Canon was actively conducting market research to see how customers would react to a retro camera, was, well, barely more than crap.
asobinet.com got intel from a source stating that it was nothing more than "communication with fans". The original message (see image on top) on Weibo seems to have been:
If you could recreate any old camera, which one would you like to recreate? We look forward to your participation. A limited gift bag will be given away through a lottery.
Market research or just "communication with fans"? But there is a "but". At the end of asobinet's post there is this:
After the rumors started circulating, it seems that the company has started discussing the possibility. I don't know, maybe that's a good thing. "Everything depends on official information," a friend said after the meeting.
So, how to interpret this? After someone made the rumor circulating, Canon decided to give it a try?
Share your thoughts if you fancy.