Canon RF 28-70mm f/2L Review (monster of a lens with monster performance)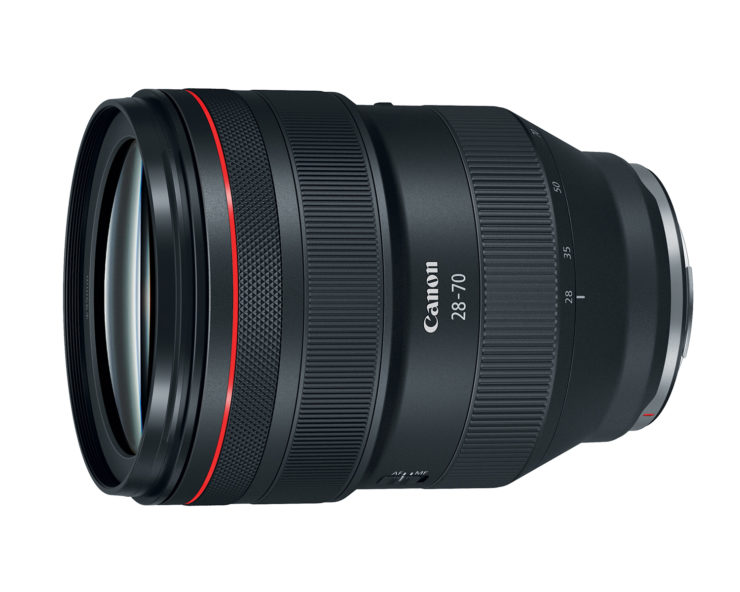 Here is a new Canon RF 28-70mm f/2L review. The RF 28-70mm f/2 is one of Canon's "boutique lenses" for the EOS R system.
At a glance:
RF-Mount Lens/Full-Frame Format
Aperture Range: f/2 to f/22
Ultra-Low Dispersion Elements
Ring-Type Ultrasonic Motor AF System
Customizable Control Ring
Rounded 9-Blade Diaphragm
Optical Limits posted their fuzll Canon RF 28-70mm f/2L review, and they underline the many virtues of this not-budget lens, of this outstanding lens. From their conclusion:
The Canon RF 28-70mm f/2 USM L is everything that you can expect from it – it is a monster of a lens with a monster performance. This is especially true for the broader center quality which is as good as on the best prime lenses. The outer image field is also superb in the lower zoom range. The corners soften a bit at 70mm but remain easily on a good level. That's on a 45-megapixel sensor. On 20 to 30 megapixels, the lens is almost perfect. The native image distortions can be noticeable at 28mm but not an issue beyond. The native vignetting is quite high at f/2 but that's no different from prime lenses. Auto-correction comes to the rescue in both cases, of course. Lateral CAs are absolutely negligible. The quality of the bokeh is good but there is a little room for improvement here. However, that's complaining on a very high level really. The rather massive focus-breathing isn't ideal for videos though.

The build quality is excellent which isn't surprising given its professional target audience. The materials and assembly quality are top of the class. Weather-sealing is a natural feature at this price point anyway […] Read the review at Optical Limits…
More coverage of the outstanding Canon RF 28-70mm F/2L is listed here.
Canon RF 28-70mm F/2L: B&H Photo, Adorama, Amazon USA, Amazon Canada, Canon Canada, Canon USA
Besides the review featured here, below you can watch a short overview of this amazing piece of glass.
Combining the versatility of a zoom with the speed typically reserved for a prime, the Canon RF 28-70mm f/2L USM is a wide-angle to portrait-length lens distinguished by its impressively unique f/2 constant maximum aperture. This bright design yields excellent low-light performance along with enhanced control over depth of field for isolating subject matter. Ultra-Low Dispersion glass is employed in the optical design, and greatly reduces color fringing and chromatic aberrations in order to realize high clarity and color accuracy. Complementing the advanced optical properties is Canon's proven ring-type Ultrasonic Motor, which delivers fast and quiet autofocus performance along with full-time manual focus control. Additionally, unique to RF lenses, this 28-70mm incorporates a configurable Control Ring for intuitively adjusting exposure settings, including ISO, aperture, and exposure compensation, from the lens itself.
Standard wide-angle to short-telephoto zoom lens is designed for use with full-frame Canon RF-mount mirrorless cameras.
Impressively bright f/2 maximum aperture maintains consistent illumination throughout the zoom range and suits working in low-light conditions as well as affords increased control over depth of field for working with selective focus techniques.
Ultra-Low Dispersion (UD) elements are featured in the optical design, and help to suppress color fringing and chromatic aberrations in order to achieve greater clarity and color accuracy throughout the zoom range.
A ring-type Ultrasonic Motor (USM), along with an internal focusing design, optimized focusing algorithms, and a high-speed CPU, is employed to deliver fast, precise, and quiet autofocus performance as well as full-time manual focus override.
Configurable Control Ring can be used to adjust a variety of exposure settings, including aperture, ISO, and exposure compensation.A
s a member of the esteemed L-series, this lens has a weather-resistant design that protects against dust and moisture to enable its use in inclement conditions.
Rounded nine-blade diaphragm contributes to a pleasing bokeh quality.