Canon RF 50mm f/1.8 STM Review, And Comparison With EF 50mm f/1.8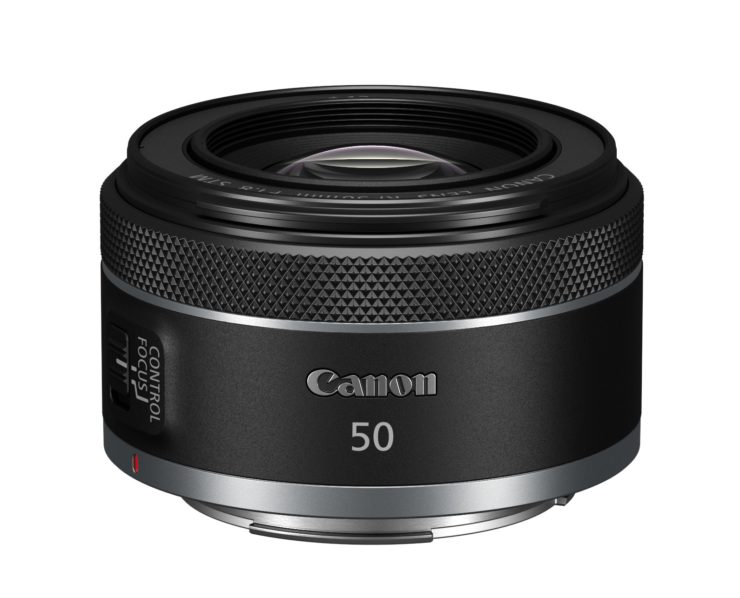 Here is a new Canon RF 50mm f/1.8 STM review along with some comparison to the EF version of the Nifty-Fifty.
Coming from well known camera reviewer Gordon Laing, the video review below looks at at performance of the Canon RF 50mm f/1.8 STM for EOS R systems and compares it to the iconic EF 50mm f/1.8. Sample images are here, and that's also where you find Gordon's written review. From his conclusion:
The Canon RF 50mm f1.8 STM is a low-cost standard lens for the EOS R mirrorless system which, like the EF versions before it, provides an affordable entry into the World of prime lenses, low-light photography and shallow depth-of-field effects.

It may cost roughly double that of the EF 50mm f1.8 STM, but at around 200 dollars or pounds it becomes by far the cheapest native lens in the RF system to date, making it tempting for anyone looking for a second lens to complement an existing kit-zoom. It's smaller than the EF version when you take a mirrorless adapter into account, and while the overall style and rendering is similar, the newer RF version is noticeably sharper across more of the frame when wide-open.

Read Gordon Laing's review…
More Canon RF 50mm f/1.8 STM review stuff are listed here. This lens is a no brainer for every EOS R owner.
At a glance:
RF-Mount Lens/Full-Frame Format
Aperture Range: f/1.8 to f/22
One Aspherical Element
Super Spectra Coating
STM Stepping AF Motor
Customizable Control Ring
Rounded 7-Blade Diaphragm
Canon RF 50mm f/1.8 STM:

America: B&H Photo, Adorama, Amazon USA, Amazon Canada, Canon Canada, Canon USA
Europe & UK: Amazon DE, Amazon UK, Amazon IT, Wex Photo Video, Canon DE, Canon UK

Canon RF 50mm f/1.8 STM description :
Compact, lightweight, and close-focusing, the RF 35mm f/1.8 IS Macro STM from an essential lens, the Canon RF 50mm f/1.8 STM is a sleek normal-length prime offering a classic, versatile field of view and an especially compact design. An ideal lens for every day, walkaround shooting, this 50mm f/1.8 is characterized by its bright design for available light shooting and apt depth of field control. The optical design incorporates one aspherical element, which reduces spherical aberrations and distortion, and also sports a Super Spectra coating to minimize flare and ghosting for improved contrast and color accuracy. Also, an STM motor affords impressively quiet and smooth autofocus performance and full-time manual focus override. Additionally, a configurable Control Ring lets you adjust exposure settings, including ISO, aperture, and exposure compensation, from the lens itself.
Normal-length prime is designed for use with full-frame Canon RF-mount mirrorless digital cameras.
Bright f/1.8 maximum aperture suits working in difficult lighting conditions and also offers increased control over depth of field.
One precision-molded (PMo) aspherical element suppresses spherical aberrations and distortion for high sharpness and accurate subject rendering.
Super Spectra coating has been applied to individual elements to minimize ghosting and flare for greater contrast and color neutrality when working in strong lighting conditions.
STM stepping motor offers fast, quiet, smooth, and accurate autofocus performance that is ideal for video recording as well as still shooting.
Configurable Control Ring can be used to adjust a variety of exposure settings, including aperture, ISO, and exposure compensation.
Rounded seven-blade diaphragm contributes to a pleasing bokeh quality.