Canon RF 600mm f/11 Review (delivers some incredible images, SLR Lounge)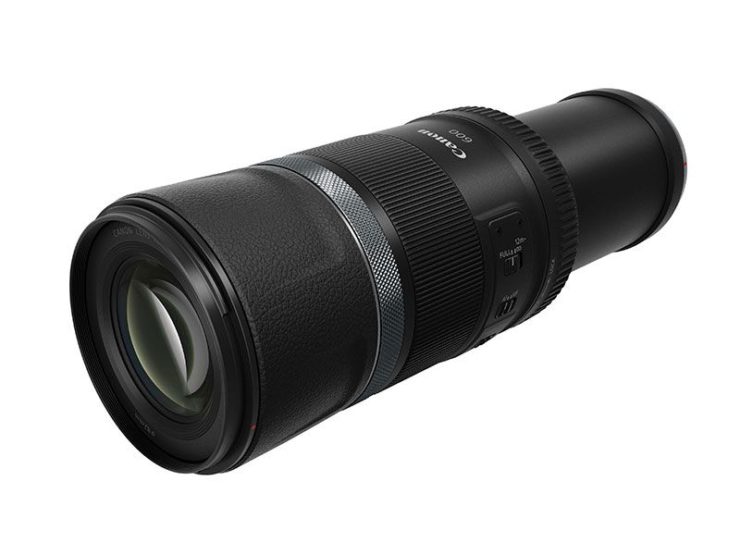 Here is a new Canon RF 600mm f/11 Lens review. The RF 600mm f/11 and RF 800mm f/11 made quite a splash when they were announced. Initially seen with skepticism, they are now getting many positive reviews.
This Canon RF 600mm f/11 review comes from SLR Lounge, the Canon RF 600mm f/11 Lens review says the "lens packs a punch despite its weight […] and delivered some incredible images". From their conclusion:
1) The lens has a tendency to front and back focus, and 2) the f/11 comes with limitations, meaning you'll want to pair this lens with a solid camera body, like an EOS R5 or R6 or better. The EOS R, in my opinion, was the baseline minimum that you would want. I would also remind you that this is a 600mm fixed focal length lens, a specialist lens, so you really have limited compositional control beyond simply moving closer or farther away on your own two feet, and you may be limited, depending on the kind of scenes/locations that you're shooting in.

If you're thinking to yourself, "Well, I would really love to have this lens to go traveling with," then you might reconsider. For those of you that like to travel and you still want telephoto capability, I would recommend something like a 70-200mm, or a 100-300mm lens, where you still have range. If you're shooting birds or animals, where distance is a common issue, then the 600mm lens is going to be perfect for you.

Read the review at SLR Lounge…
And if you prefer, here is the 13 minutes video review.
If you are interested there is an interview with the engineers who developed these lens. Also, Canon already said there will be more such lenses. For more Canon RF 800mm f/11 and RF 600mm f/11 review stuff have a look here.
Canon RF 600mm f/11
America: B&H Photo, Adorama, Amazon USA, Amazon Canada, Canon Canada, Canon USA
Europe & UK: Amazon DE, Amazon UK, Amazon IT, Canon IT, WEX Photographic, Canon FR, Canon UK, Canon DE

Canon RF 800mm f/11
America: B&H Photo, Adorama, Amazon USA, Amazon Canada, Canon Canada, Canon USA
Europe & UK: Amazon DE, Amazon UK, Amazon IT, Canon IT, WEX Photographic, Canon FR, Canon UK, Canon DE

From Canon's press release:
Canon RF600mm and 800mm F11 IS STM
The Canon RF600mm and RF800mm F11 IS STM lenses are the first fixed focal length super-telephoto RF lenses and are incredibly compact and lightweight. The portability of the new lenses is made even greater due to the ability for the lens barrel to retract and lock in place when the lenses are stowed away and not in use. Diffractive Optics technology helps to reduce the necessary number of lenses and greatly diminish the cost of the lenses, making them affordable for a broader group of photographers. Additional features of the Canon RF600mm and RF800mm F11 IS STM lenses include:
Lightweight – the RF600mm weighs approximately 2.05lb and the RF800mm weighs approximately 2.78lb, respectively
Compact size, RF600mm measures approximately 7.85inch and RF800mm with measures approximately 11.09inch when retracted, respectively
Fixed f/11 aperture
Optical image stabilization of five stops* for the RF600mm and four stops* for the RF800mm of Shake Correction
Lead screw-type STM enables smooth auto focusing for still-image and video shooting
Customizable control ring that allows photographers to adjust exposure compensation, shutter speed, aperture or ISO
12-pin Communication System
Compatible with the new 1.4x and 2x RF lens extenders