Canon Engineers Explain Why They Made The RF 800mm & 600mm Lenses (inspired by 1960's 1000mm f/11)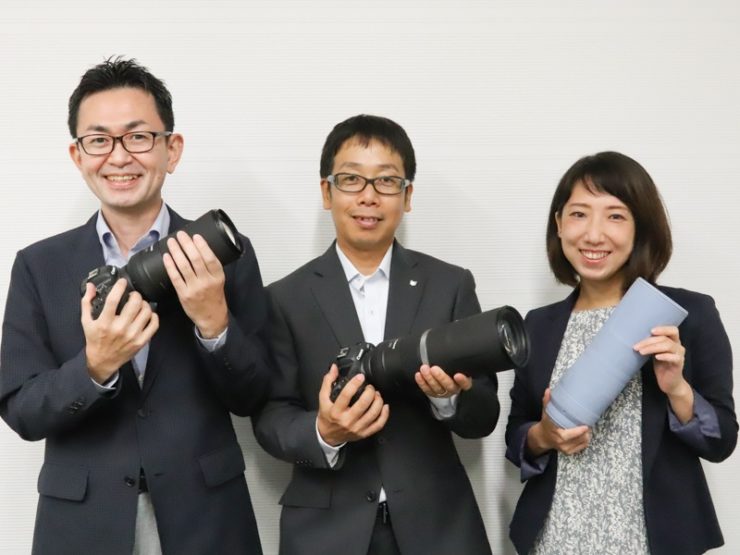 In an interview, Canon engineers tell how it came Canon made the RF 800mm f/11 and RF 600mm f/11 lenses. And what inspired them.
In an interview with DC Watch, Canon engineers tell the reasons and challenges in designing the RF 800mm f/11 and RF 600mm f/11 lenses. It seems, a boyhood experience of one of the engineers was one of the reasons (machine translated):
Iezuka: I'm sorry about my boyhood story. At that time, I wanted to take a picture of a wild bird, Little Egret, but I couldn't buy a super-telephoto lens because it was too expensive. I tried to make a telephoto lens with a close-up lens with a focal length of 400 mm, but it didn't look good, and I wondered why it didn't look so good.

I knew that there were many people who gave up what they wanted to shoot and the expressions they wanted to shoot because they couldn't buy a super-telephoto lens and couldn't carry it because it was big and heavy.
Canon already made a similar lens in 1960, the R 1000mm f/11:
Looking back, Canon's first SLR camera system, the R mount (1959-), also had a "slender" super-telephoto lens like the 600mm / 800mm F11. The optical system is as simple as a telescope, the focusing is bellows, and the weight is as light as 2 kg.

Why f/11?
Iezuka: Since the EOS R system can measure distances up to the maximum aperture of F22, I thought that the F value of the lens alone would be F11, considering the installation of a 2x extender. With F8, the lens becomes thicker, and with F16, it exceeds F22 when the 2x extender is attached. Around this time, the idea of ​​"Why don't you eliminate the aperture unit for F11?"

I understood that there is a need to reduce the shutter speed further from F11 when considering panning at super telephoto, but control of the depth of field is less important at super telephoto, and it is low. The aperture unit was not installed because it leads to cost reduction and weight reduction.
Be sure to read the whole interview at DC Watch. More Canon RF 800mm and RF 600mm coverage is listed here.
Canon RF 600mm f/11
America: B&H Photo, Adorama, Amazon USA, Amazon Canada, Canon Canada, Canon USA
Europe & UK: Amazon DE, Amazon UK, Amazon IT, Canon IT, WEX Photographic, Canon FR, Canon UK, Canon DE

Canon RF 800mm f/11
America: B&H Photo, Adorama, Amazon USA, Amazon Canada, Canon Canada, Canon USA
Europe & UK: Amazon DE, Amazon UK, Amazon IT, Canon IT, WEX Photographic, Canon FR, Canon UK, Canon DE