Canon RF 800mm f/11 IS STM Review With Sample Photos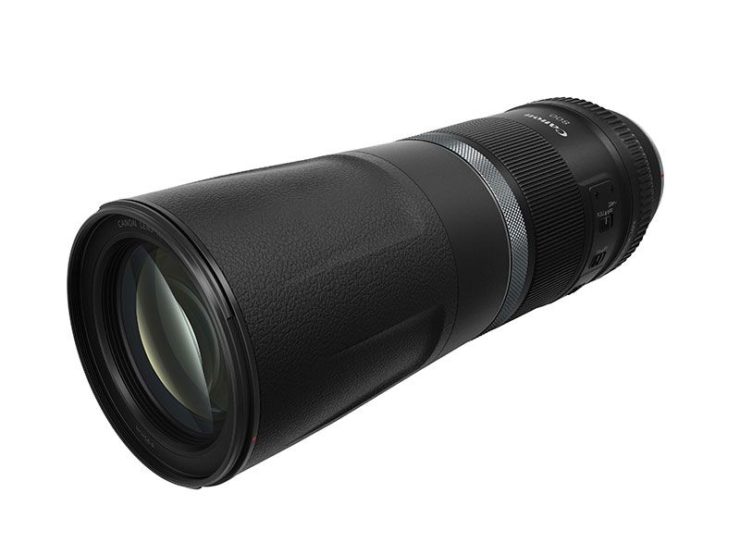 Canon released two unique lenses with the Canon RF 800mm f/11 IS STM and RF 600mm f/11 IS STM. Here is a RF 800mm f/11 IS STM review.
Christopher Frost Photography posted their Canon RF 800mm f/11 IS STM review.
At a glance:
Super-telephoto prime is designed for use with full-frame Canon RF-mount mirrorless digital cameras
Fixed f/11 aperture contributes to the sleek and portable form factor as well as a balanced mixture of depth of field and sharpness
Gapless dual-layer diffractive optics contribute to a marked reduction in chromatic and spherical aberrations as well as benefit the design of a relatively compact and lightweight lens
Retractable/extendable design, with a locking lens barrel, offers an impressively compact form factor considering the super-telephoto design
An Optical Image Stabilizer helps to minimize the appearance of camera shake by up to four stops to better enable working in low-light conditions and with slower shutter speeds
STM stepping motor offers fast, quiet, smooth, and accurate autofocus performance that is ideal for video recording as well as still shooting
Configurable Control Ring can be used to adjust a variety of exposure settings, including aperture, ISO, and exposure compensation
Compatible with optional Extender RF 1.4x and Extender RF 2x teleconverters to further increase the effective focal length.
Also interesting: an interview with the engineers who made these unique lenses.
Canon RF 800mm f/11
America: B&H Photo, Adorama, Amazon USA, Amazon Canada, Canon Canada, Canon USA
Europe & UK: Amazon DE, Amazon UK, Amazon IT, Canon IT, WEX Photographic, Canon FR, Canon UK, Canon DE

From Canon's press release:
[…]
Canon RF600mm and 800mm F11 IS STM
The Canon RF600mm and RF800mm F11 IS STM lenses are the first fixed focal length super-telephoto RF lenses and are incredibly compact and lightweight. The portability of the new lenses is made even greater due to the ability for the lens barrel to retract and lock in place when the lenses are stowed away and not in use. Diffractive Optics technology helps to reduce the necessary number of lenses and greatly diminish the cost of the lenses, making them affordable for a broader group of photographers. Additional features of the Canon RF600mm and RF800mm F11 IS STM lenses include:
Lightweight – the RF600mm weighs approximately 2.05lb and the RF800mm weighs approximately 2.78lb, respectively
Compact size, RF600mm measures approximately 7.85inch and RF800mm with measures approximately 11.09inch when retracted, respectively
Fixed f/11 aperture
Optical image stabilization of five stops* for the RF600mm and four stops* for the RF800mm of Shake Correction
Lead screw-type STM enables smooth auto focusing for still-image and video shooting
Customizable control ring that allows photographers to adjust exposure compensation, shutter speed, aperture or ISO
12-pin Communication System
Compatible with the new 1.4x and 2x RF lens extenders