Canon RF 85mm f/1.2L DS vs RF 85mm f/1.2L – Defocus Smoothing Worth The Money?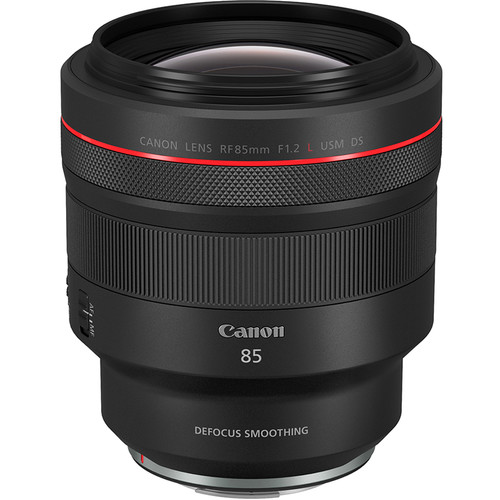 Here is another take on the Canon RF 85mm f/1.2L DS. The RF 85mm f/1.2L DS features Canon's "Defocus Smoothing" optical technology.
Alex Barrera compares the RF 85mm f/1.2L DS with the RF 85mm f/1.2L (i.e. the same lens without Defocus Smoothing).
This is one of the more expensive lenses for the Canon EOS R full frame mirrorless system, one of the so-called "boutique lenses".
Canon RF 85mm f/1.2L DS: B&H Photo, Adorama, Amazon USA, Amazon Canada, Canon Canada, Canon USA
More RF 85mm f/1.2L DS reviews are listed here.
RF 85mm f/1.2L DS key features and description:
RF-Mount Lens/Full-Frame Format
Aperture Range: f/1.2 to f/16
Defocus Smoothing Coating for Soft Bokeh
Blue Spectrum Refractive Optics Element
Prioritizing bokeh, the  RF 85mm f/1.2L USM DS is a unique portrait-length prime, characterized by its flattering focal length, exceptionally bright maximum aperture, and advanced optical design. Differentiating itself from Canon's other RF 85mm f/1.2 lens, this version features a DS (Defocus Smoothing) coating that helps to soften and smooth the bokeh quality when working at wider aperture settings, making it particularly suitable for shallow depth of field applications.