Canon RF 85mm f/1.2L Review (an exceptional lens, D. Abbott)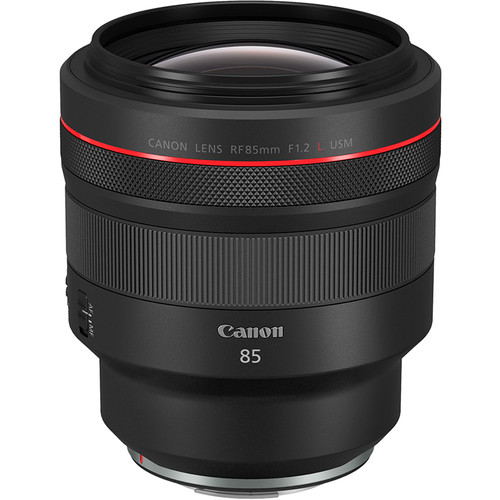 Here is another Canon RF 85mm f/1.2L review.
Dustin Abbott reviewed the Canon RF 85mm f/1.2L lens for the EOS R full frame mirrorless system. The Canon RF 85mm f/1.2L is a highly regarded lens, and Dustin Abbott's review confirms it.
From his conclusion:
It is, quite simply, a lens that no other system has right now. It delivers Otus-like levels of optical perfection while adding a larger maximum aperture, autofocus, and weather sealing while costing nearly $2000 less. When you pair this with the Eye AF tracking of the Canon's full frame R cameras, you get a portrait, wedding, and event tool that will make the life of such photographers easier. I've already seen some stunning examples of photos taken with the lens.

Clearly this is a lens for those with deeper pockets, but is also the kind of exceptional lens that can make one's work that much more special. It is built to last for many years to come, and is a lens that will only get better as Canon delivers higher resolution cameras with greater dynamic range. Perhaps the RF85L should be viewed more as an investment, and it could be argued that it would be worth owning fewer lenses to have a few exceptional ones like this one. It's too big, too heavy, and too expensive…but also too exceptional to ignore despite all those things.

Read the Canon RF 85mm f/1.2L at dustinabbott.net.
Dustin Abbott's reviews are exhaustive and cover everything you might be interested to learn about this lens. We always recommend you head over to his site and take the time to read the review and check the test charts. But if you're in a hurry or prefer watching your reviews, then the two videos below will tell you everything that's in the written review. You can choose between the short version (first video) and the full version (second video) of the review.
And here is the full version of the review as video.
More Canon RF 85mm f/1.2L review stuff is listed here, and you won't find a review that's not praising this lens.
Canon RF 85mm f/1.2L: B&H Photo, Adorama, Amazon USA, Amazon CA, KEH Camera, BestBuy, Canon CA, Canon USA
Canon RF 85mm f/1.2L key features and description:
Focal length: 85mm
Aperture range: F1.2-16 (1/3 EV stops)
Filter thread: 82mm
Close focus: 0.85m (2.79 ft.)
Maximum magnification: 0.12x
Diaphragm blades: 9 (rounded diaphragm)
Hood: ET-89 round-shaped hood (supplied)
Length / Diameter: approx. 103.2 x 117.3 (4.06 in. x 4.62in)
Weight: approx. 1,195g (approx. 2.63lbs)
Optical construction: 13 elements in nine groups
Pairing a cherished short-telephoto focal length with an exceptionally bright maximum aperture, the Canon RF 85mm f/1.2L USM is also characterized by its advanced optical design to produce well-corrected imagery. The fast f/1.2 design excels in difficult lighting conditions and also benefits working with shallow depth of field and selective focus techniques. The optical layout incorporates a Blue Spectrum Refractive Optics element; a specially developed element that helps to nearly eliminate chromatic aberrations and color fringing for notable clarity and color accuracy. In addition to this, an ultra-low dispersion element and one aspherical element are also featured to further control various aberrations and distortion for great sharpness and resolution. Individual elements also feature an Air Sphere Coating to suppress flare and ghosting for high contrast and color fidelity when working in bright and backlit conditions.