Are you a Canon Shooter, is there something you are not happy with Canon?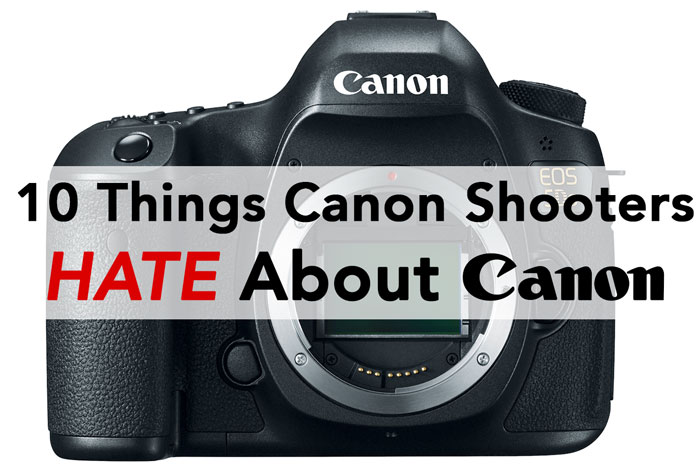 Image © Photography Bay & used with permission
Canon is the leading camera manufacturer, Canon is the market leader. However…
Canon does a lot of things in the right way (though not all agree) but this doesn't mean everything is ok. Photography Bay made a list of things you may really dislike as a Canon bound photographer (my comments in parenthesis).
Price of Lenses and Accessories
One-Year Warranty on ALL Products (not for EU)
Major Lag Between Product Announcement & Availability (think 5DS, it will be available in June 2015)
Affordable 4K (uh, this is a good point – c'mon Canon give us this stuff)
Lack of Internal Interval Shooting Options (this was eventually featured on the EOS 7D Mark II and the upcoming 5DS and 5DS R)
Where is the Next Generation of Storage Formats?
Slow to Adopt New Technologies and Trends (another good point)
Mild Upgrades in the Canon Rebel Line
Abandonment of the Serious HDSLR Shooter (I do not agree on this one)
Market Segmentation
Each point of the list is discussed and explained, just have a look at Photography Bay to learn the reasons.