Canon Speedlite EL-1 Specifications Leak Ahead Of Announcement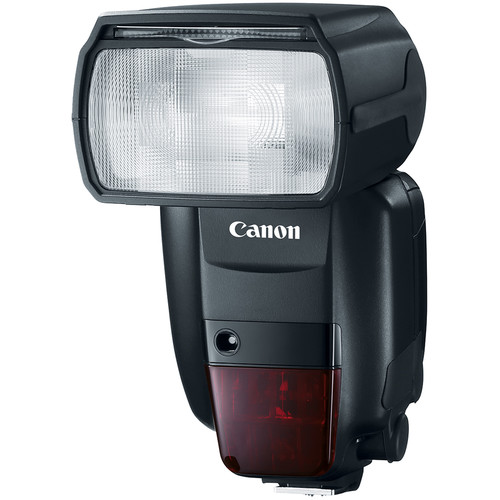 After the Canon EOS M50Mark II product brochure leak, here is the Canon Speedlite EL-1 product brochure leak.
Marketing material for the upcoming Canon Speedlite EL-1 leaked over the web. Please note that the text below is machine translated.
Stabilization of light emission amount and improvement of continuous light emission performance
By adopting a newly developed highly durable xenon tube, it suppresses variations in the amount of light emitted and realizes stable light emission.
Equipped with a newly developed active cooling system that uses a blower fan and glass panel. Circulating air inside the strobe
Suppresses the temperature rise of the heat spot. Heat resistance is improved by combining with a highly durable xenon tube, and the number of continuous light emission is about 160 times.
Minimal emission of 1/8192
By adopting a newly developed xenon tube and improving the accuracy of light emission control, stable minute light emission of at least 1/8192 is realized during manual light emission.
The setting range for manual flash has been expanded from 1/128 to 1/8192, expanding the range of use for high-sensitivity shooting. Handheld strobe
It enables new shooting expressions in scenes that require delicate light, such as when shooting portraits against a starry sky with ultra-high sensitivity.
Comfortable strobe shooting with the adoption of a new lithium-ion battery
By adopting a large-capacity lithium-ion battery LP-EL capable of discharging a large current and newly designing a charging circuit, strobe charging is completed after light emission.
Achieves high-speed charging with a charging time of approximately 0.1 to 0.9 seconds. Speedlite EL-1 alone, "Speedlite 600EX II RT" and external power supply
Faster charging is possible than when using the combination of the battery pack "CP-E4N".
Achieves 1/1 light emission of about 335 times when fully charged. It can also be used for mass shooting over a long period of time. Compact battery pack "CP-E4N"
By using in combination with, it achieves about 680 times of light emission at 1/1 light emission.
For the first time as a Canon external strobe, it supports battery level display. Easy-to-understand battery replacement timing, battery
Exchange can be done efficiently.
Adopts the same battery charger "LC-E6" as cameras such as "EOS R5".
Full basic performance and excellent operability
Achieves a large amount of light emission with a maximum guide number of approximately 60. In addition, the strobe light irradiation angle corresponds to the focal length of the lens, 24-200 mm. Built-in wide
By using a panel, it also supports the shooting angle of view of an ultra-wide-angle lens with a focal length of 14 mm. Also, is the upward bounce angle 90 ° in the conventional way?
Expanded to 120 °.
Adopts a dust-proof and drip-proof structure while being equipped with an active cooling system that suppresses temperature rise. Sealing on the mating surfaces of exterior parts
Maintains airtightness by applying. Packing and rubber materials are used for the battery compartment lid and terminal cover, and the mounting legs are "dust-proof and drip-proof."
Equipped with an "adapter", it can be attached to a compatible camera to prevent water droplets and dust from entering the strobe contact area.
Wireless strobe photography via radio wave communication and optical communication is possible. Supports both sender and receiver functions. Away from the strobe and camera
It is possible to produce various lights with an off-camera by arranging it in a position and shooting. -Radio communication The rear curtain can be synchronized during wireless shooting.
By installing a modeling lamp with two-color LEDs, lighting is possible while imagining the color and direction of light before shooting.
When the light emission mode is switched from E-TTL automatic light control to manual light emission, shooting can be continued with the light emission amount memorized by automatic light control.
Equipped with "Molly".
Intuitive operability is realized by adopting a joystick.
The bounce adapter diffuses the strobe light to suppress the shadow of the subject and achieve a more natural depiction.
By attaching a color filter, you can change the white balance of both the subject and the background.
By assigning "Strobe function setting" to the camera button in "Button customization" of the camera, the strobe setting can be changed to the camera.
Can be changed to enable efficient shooting.
We expect Canon to announced the Canon Speedlite EL-1 in a few days along with the EOS M50 Mark II.
[viai Nokishita]