Canon EOS M50 Mark II Product Brochure Text Leaks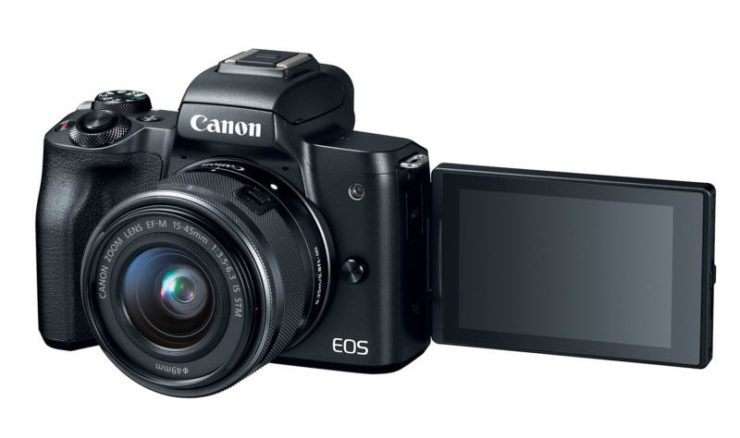 A few days ahead of the announcement, the text of a Canon EOS M50 Mark II brochure leaked over the web.
We post the text below. Please be aware that the text is machine translated from the Japanese original. The machine translation is terrible.
Despite being an entry model, high-quality still image / video shooting is possible
Equipped with a video engine DIGIC 8 and APS-C size-A CMOS sensor with approximately 24.1 million pixels, you can easily enjoy shooting high-quality still images and videos.
Achieves high-definition 4K video recording. Save any 1 frame as a JPEG image of approximately 8.3 million pixels (3840 x 2160) "4K frame cutting"
Equipped with a "digital lens optimizer" that corrects lens aberrations, etc., and can be applied during shooting. PC software "Digital Photo"
High-quality shooting is possible by correcting optical aberrations caused by shooting lenses without going through "Professional".
Comfortable portrait photography with high-speed, high-precision AF performance
By installing "Dual Pixel CMOS AF" in which each pixel has both imaging and phase-difference AF functions, AF tracking can be performed at a maximum of approximately 7.4 frames / sec.
High-speed continuous shooting of up to about 10 frames / sec is possible at a fixed speed.
The high-speed image processing of the video engine DIGIC 8 enables quick focusing by phase-difference AF and smooth focus tracking for moving subjects.
Can. When the corresponding interchangeable lens is attached, a distance measurement area of ​​about 88% (horizontal) x about 100% (vertical) of the screen is realized. Maximum 143 when AF area is automatically selected
Achieves high-speed, high-precision focusing in the divided ranging area.
"Eye detection" that detects the pupil of the subject and focuses on it can now be used during servo AF / video servo AF, and for moving people
Compared to the conventional model "EOS Kiss M", the performance of "pupil detection" has been improved, and not only the composition of the bust shot but also the whole body of the subject is captured.
It is possible to detect the pupil even in the figure.
By improving the display speed of the AF frame, the AF frame follows the movement of the subject smoothly. Also, only the pupil is in the AF frame
Equipped with "Spot 1-point AF" that focuses on an AF frame that is even smaller than "1-point AF". It can also be used during servo AF
It is possible to focus on a small moving subject.
Comfortable operability that is familiar to camera beginners
Equipped with a vari-angle LCD monitor that can shoot from various angles. It also supports touch operations, and still images using a monitor.
Ensures high practicality such as operability in movie shooting and freedom of shooting angle.
Built-in high-definition EVF with a field of view of approximately 100% that uses an organic EL panel with approximately 2.36 million dots. Ensures high resolution up to the periphery.
Equipped with the first "tap subject selection" function for Canon interchangeable lens cameras. Targeting the face / pupil displayed in the EVF
You can easily switch the position of the AF frame by tapping the LCD monitor.
Communication performance that supports comfortable shooting
Supports Wi-Fi / Bluetooth (R) connection to mobile terminals such as smartphones. By setting pairing first, use the camera and smartphone
Sometimes you can connect automatically via Bluetooth.
Equipped with an image transfer function from the camera to "image.canon". Cloud platform "image.canon" for still images and videos without worrying about capacity
It is possible to transfer to via Wi-Fi. Transferred still images are sent to "Google Photos" and "Adobe Creative Cloud" via "image.canon".
Can be transferred to (Membership Plan).
Compatible with the automatic image transmission application "Image Transfer Utility 2" to a PC. Self-images and videos to the paired running PC
Dynamic transmission is possible. Furthermore, by registering in "image.canon", images sent to a PC can be automatically transferred to the cloud.
Video performance that expands the enjoyment
By using the "Add vertical location information" function, even videos shot in the vertical position by the camera can be automatically played back in the vertical position on a smartphone or PC * 1.
Smooth video posting to SNS such as Instagram and YouTube is possible.
If you have set the disclosure range and events in advance from your smartphone or PC, you can simply connect to Wi-Fi without preparing a distribution unit.
Live distribution on YouTube is possible only with the camera itself.
Supports high frame rate video recording in HD / 120p. A momentary event can be played back slowly and smoothly.
All Canon EOS M50 Mark II rumors are listed here.
[via Nokishita]