Canon Sues Albuquerque International Balloon Fiesta, Wants $250000 Back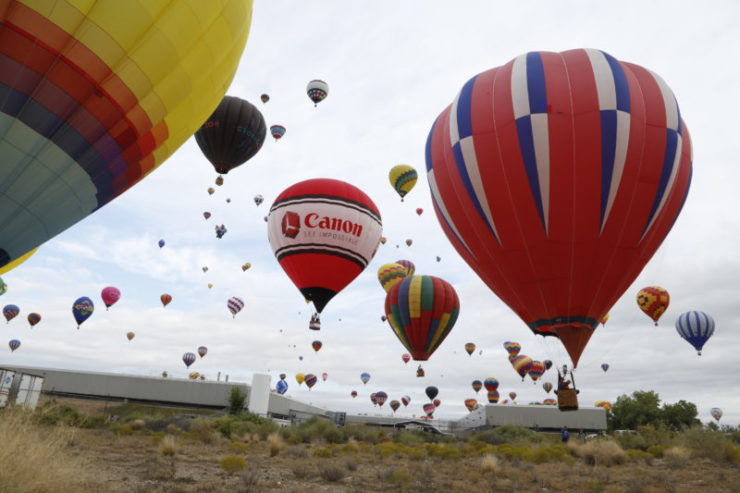 Canon, a long running sponsor of the Albuquerque International Balloon Fiesta has a legal dispute with the event organizers.
Canon asks a $250,000 reimbursement and claims the event organizers violated the terms of a three-year sponsorship agreement. Once more, it's the Covid pandemic to cause issues. As Yahoo News reports:
The dispute appears to center on whether the 2020 event was "canceled," as Canon alleges, or "postponed" — the term fiesta organizers have used to describe last year's shutdown.

In June 2020, fiesta officials announced that last year's event had been "postponed" until Oct. 2-10, 2021, as a result of the COVID-19 pandemic.

In its lawsuit, Canon alleges that "the 2021 Fiesta is not being advertised as the postponed or rescheduled 2020 Fiesta. The 2020 Fiesta was canceled, and the 2021 Fiesta is in fact its own separately-scheduled event."

To support its allegation, Canon cited a variety of media reports that described the 2020 balloon rally as having been canceled.
So far the event organizers have just answered that the 2021 balloon fiesta will be held beginning October 2, 2021, and that 600 hot-air balloon have been registered.
The 2017 agreement between Canon and the Albuquerque International Balloon Fiesta organizers obliges Canon to sponsor the event with $720,000, of which $250,000 would have been for the 2020 event.
In July 2020, fiesta organizers sent Canon a proposed amendment that would have extended the terms of the 2017 sponsorship agreement for an additional year, according to the lawsuit.

The amendment also would have applied Canon's $250,000 sponsorship fee to the 2021 Balloon Fiesta. Fiesta leaders offered Canon the proposed amendment a second time in September.
Canon USA rejected the proposal to extend the sponsorship agreement for a year and now it is a lawsuit.. The full story is at Yahoo News.