Canon U.S.A. Hosts Live Production Environments, Hands-On Demos, Education and Workflow Presentations at NAB 2017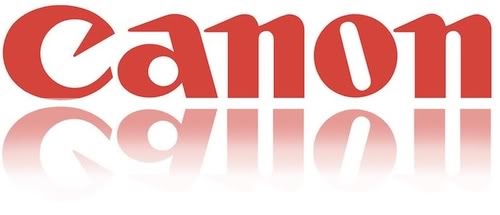 Canon press release:
Canon's EOS C700 Cinema Camera and New COMPACT-SERVO 70-200mm Lens Among Equipment and Demonstrations On Display
MELVILLE, N.Y., April 20, 2017 – At the 2017 NAB Show in Las Vegas, NV, Canon U.S.A., Inc., a leader in digital imaging solutions, will showcase its line of professional 4K and high-definition imaging equipment for motion pictures, television production, video content creation, and still photography at booth C4325. The Canon booth at NAB 2017 will feature demonstrations and highlight scenarios which showcase the breadth of Canon imaging equipment in a variety of live production and filmmaking environments. From stadiums to studios, houses of worship to on-location breaking news, Canon will demonstrate its wide variety of cameras, lenses, reference displays, and projectors in various manners of production scenarios.
The Canon booth will feature presentations and panel discussions throughout the show with industry experts, ASC members, and up-and-coming voices in imaging culture. The stage will also be a working demonstration of the seamless integration of Canon imaging products into a live production environment. New to the Canon booth this year, The Virtual Reality Experience showcases Canon's innovation in current, emerging, and future imaging technology by providing a simulated journey through a panoramic landscape powered by Canon digital imaging solutions.
Visitors to the Canon booth will have hands-on opportunities with the full range of Canon Cinema cameras, 4K reference displays, HD Video and DSLR cameras and lenses, including the recently announced Cinema EOS C700 Digital Cinema Camera, EOS 5D Mark IV Digital Camera with new Canon Log feature upgrade, the new COMPACT-SERVO 70-200mm Telephoto Zoom Lens as well the latest in Canon Cinema, Broadcast, and EF lenses. Also on display will be Canon's award-winning line of high-resolution Projectors, including the flagship REALiS 4K600STZ which offers native 4K resolution, HDR compatibility, and a Laser light source.
"As Canon continues to expands its line of professional cinema and video imaging cameras, lenses and projectors, the excitement we have to show our latest technologies at The NAB Show endures and grows year-by-year," said Yuichi Ishizuka, president and COO, Canon U.S.A., Inc. "NAB is an amazing show for us to connect with professionals in all aspects of video creation, editing, and distribution to show how our range of products can help them create and display their content."
Imaging Solutions for Professional Productions
Canon will be demonstrating a broad array of solutions for a multitude of production types. For large scale operations, the EOS C700 will be making its NAB debut. The flagship camera in Canon's acclaimed Cinema EOS lineup, this powerful camera boasts a Super 35mm 4.5K sensor and 15 stops of dynamic range. For those looking to capture a cinematic look in a compact form factor, the EOS 5D Mark IV will be shown for the first time with the newly announced Canon Log feature upgrade. This upgrade will allow footage from the EOS 5D Mark IV to be easily matched with Cinema EOS footage, making it a suitable "B" camera on studio productions, or an "A" camera on indie films or documentaries.
Workhorse lenses for all production styles, the COMPACT-SERVO series will be prominently featured in the booth, including the debut of the COMPACT-SERVO 70-200mm lens. Featuring built-in image stabilization* and a servo drive unit, these rugged lenses are designed for daily use in demanding environments. Ideal for run-and-gun documentaries, ENG productions, and event videography, the COMPACT-SERVO series presents a cost-efficient, versatile solution for working professionals.
For broadcast clients, the Canon booth will feature 4K imaging solutions for field, handheld, and studio production. The robust family of five 4K lenses covers the full complement of broadcast environment needs. Additionally, a broad scope of HDTV lenses will be on display, including the DIGISUPER 95 TELE, which features the longest focal length of any lens in its class** at 1,178 mm.
Immersive Environments
Along with the schedule of informative lectures and panel discussions, the Canon stage will also feature live performances from entertainers at various times throughout the show. All events on the Canon stage will be broadcast live onto IMAG screens at the side of the stage utilizing cameras that are open to the public to touch-and-try. This live demonstration is a fully functional production environment, complete with VFX, control room, and a professional crew staffing the boards.
Canon's HDR Suite will feature live demonstrations of 4K and UHD for Motion Picture and Broadcast production, showing support for HDR, WCG, ACES v1.0 color management, SMPTE 2084 and Hybrid Log Gamma. Spotlighting the newly available DP-V2420 and DP-V1710 reference displays first announced in September 2016, this area will also showcase the advantage of using a 4K reference display on-set to properly setup HDR and WCG shooting. A 30″, 2000 nit prototype reference display will be in the area, as well as a prototype 4K projector with native DCI resolution and color space.
Additionally, The Virtual Reality Experience is a 20-foot diameter half dome, featuring 360 degree video captured by an array of EOS C300 Mark II cameras, and displayed via high-resolution Canon REALiS Projectors. Guests will experience a fully panoramic landscape, and imagine the possibilities of truly immersive video environments.
Service, Support, and Education
Canon is committed to providing world-class service, support, and education to professionals.  An in-booth Service and Support consultation area will be available for show attendees to discuss with representatives Canon's offerings for Client Services and Programs. Canon Factory Service Technicians will be available throughout the booth to answer questions related to Canon broadcast or cinema products. Canon Service and Support offers customized and unique customer service for imaging professionals and organizations.
Attendees interested in Canon's professional educational offerings can visit the Education area to learn about our upcoming programs at the Canon Hollywood Professional Technology & Support Center in Burbank and beyond. For those who want to improve their technical skills at NAB in addition to learning about the latest products, Canon Live Learning is offering free 30-minute appointments with a senior trainer. These sessions can be booked via the Canon Digital Learning Center athttp://learn.usa.canon.com/resources/articles/2017/nab-1on1-sessions.shtml.***
Visit Canon at the 2017 NAB show at Booth C4325 in the Central Hall to see first-hand the latest products, panel discussions, and immersive environments. For more information on the booth and an up-to-date schedule of the speaker schedule, please visit www.usa.canon.com/NAB2017. Follow Canon throughout the show on Instagram at @CanonUSA and Twitter at @CanonUSApro.