Canon USA and Design Interactive Partner to Bring Mixed Reality Technology to High Risk Training Market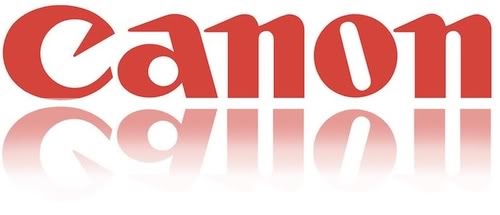 Canon press release:
MELVILLE, N.Y., September 13, 2016 – Canon U.S.A., Inc., a leader in digital imaging solutions, is pleased to announce that Design Interactive, a leading provider of training system development and experts in human-machine interaction, has been selected as the first value added reseller of the MREAL system for Mixed Reality in the United States. The MREAL System for Mixed Reality is a visualization tool that seamlessly combines the real and virtual worlds for a powerful immersive experience. Design Interactive, based out of Orlando, Florida, will leverage the MREAL system's capabilities to provide an end-to-end solution to enable cutting-edge training to power new levels of performance and preparation.
"We are pleased to welcome Design Interactive as a Canon MREAL reseller," said Toyotsugu Kuwamura, executive vice president and general manager, BISG, Canon U.S.A., Inc. "Through Canon's MREAL System for Mixed Reality and integrated Training Management System, users in high-risk industries will be able to visualize a potentially dangerous scenario before they have to encounter it in the real-world, helping them gain the critical experience necessary in their respective fields."
High risktraining refers to specialized training for tasks involving a high degree of risk in terms of safety or cost, or relating to environments that are normally dangerous or inaccessible. The MREAL system's ability to immerse users in virtual scenarios while allowing them to still see the real world – including their hands, tools, colleagues, and instructor – is uniquely suited to these demanding requirements.
Eileen Smith, Director, E2i Creative Studio at the University of Central Florida's Institute for Simulation & Training, said "High risk environments are multi-layered, and involve understanding how events put in motion will resolve themselves. Context is key in training, and the MREAL system allows the context to be altered easily and frequently to challenge a trainee throughout their journey toward excellence."
Dr. Kay Stanney, CEO at Design Interactive said "Design Interactive is excited to work with Canon U.S.A. on the MREAL technology. The MREAL system provides a truly seamless and compelling blend between the virtual and real worlds. We are confident that it will help us deliver effective, engaging and value-added training solutions to government and industry clients."
As the first Canon MREAL reseller, Design Interactive will provide an integrated training solution to its customers comprised of three key parts:
The newest-generation of the MREAL system, the MREAL Display MD-10. The MD-10, released in the United States in July 2016, features an expanded field of view and higher resolution enabling trainees to immerse in the training scenario while seeing real objects clearly and precisely alongside the virtual content;
The integrated MREAL Training Management System (MREAL TMS), which acts as a central dashboard to collect and measure key performance metrics. The MREAL TMS enables instructors to review key data points and benchmarks, in order to assess the trainee's overall performance and retention. The MREAL TMS also integrates with select Learning Management Systems to allow instructors to incorporate the data into a broader curriculum;
The MREAL Plug-In for Unity 3D, which enables instructors to leverage existing 3D content for the training scenarios, easily launching the content as an immersive experience within the MREAL system.
With these combined solutions, Canon and Design Interactive will bring next-generation capabilities enabling clients to reach mastery on complex tasks that can later be used in life threatening situations in the field.
Click here to learn more about how the Canon MREAL System for Mixed Reality enables training with deep levels of immersion and interactivity.

About Canon U.S.A., Inc.
Canon U.S.A., Inc., is a leading provider of consumer, business-to-business, and industrial digital imaging solutions to the United States and to Latin America and the Caribbean (excluding Mexico) markets. With approximately $31 billion in global revenue, its parent company, Canon Inc. (NYSE:CAJ), ranks third overall in U.S. patents granted in 2015† and is one of Fortune Magazine's World's Most Admired Companies in 2016. Canon U.S.A. is committed to the highest level of customer satisfaction and loyalty, providing 100 percent U.S.-based consumer service and support for all of the products it distributes. Canon U.S.A. is dedicated to its Kyosei philosophy of social and environmental responsibility. In 2014, the Canon Americas Headquarters secured LEED® Gold certification, a recognition for the design, construction, operations and maintenance of high-performance green buildings. To keep apprised of the latest news from Canon U.S.A., sign up for the Company's RSS news feed by visiting www.usa.canon.com/rss and follow us on Twitter @CanonUSA. For media inquiries, please contact pr@cusa.canon.com.
About Design Interactive Inc.
DI is a world leader in training system development. DI leverages cutting edge technology to create training solutions that accelerate your employees to higher levels of competency. You can follow DI on Twitter @DInteract or check us out on LinkedIN. www.designinteractive.net
#  #  #
†Based on weekly patent counts issued by United States Patent and Trademark Office.
Availability and specifications are subject to change without notice.
Canon and MREAL are registered trademarks of Canon Inc. in the United States and mayalso be registered trademarks or trademarks in other countries. All referenced product names and other marks are trademarks of their respective owners.