Canon USA Announces New Executive Appointments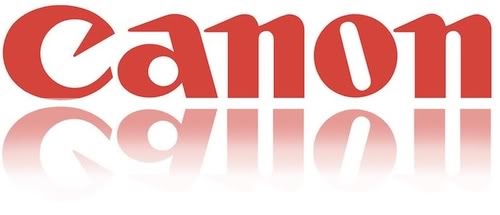 Canon press release:
MELVILLE, N.Y., July 11, 2016 – Canon U.S.A., Inc., a leader in digital imaging solutions, has announced the recent promotion of Mr. Nobuhiko Kitajima to vice president and general manager of the business imaging solutions group as well as the appointment of Mr. N. Scott Millar as vice president and general manager of corporate human resources.
Nobuhiko Kitajima, Vice President and General Manager of Business Imaging Solutions Group – Serving in the position of vice president and general manager, Mr. Kitajima's concentration will be on Canon's large format solutions and image capturing products, as well as mixed reality products and the DreamLabo production photo printer. Mr. Kitajima joined Canon U.S.A., Inc. in 1986, before returning to Canon Inc. in 1993. Beginning his second assignment with Canon U.S.A. in 2002, Mr. Kitajima led the launch of the imagePROGRAF large format printer line in U.S. market, and rose to the position of senior director before his promotion to vice president and general manager. A thirty-five year Canon employee, Mr. Kitajima began with Canon Inc. in 1981.
N. Scott Millar, Vice President and General Manager of Corporate Human Resources – In his new position, Mr. Millar, successor of Mr. Joseph Warren, will be involved with talent acquisition, talent and leadership development, total rewards, employee engagement and HR operations and support. Since 2015, Mr. Millar has also served as senior director of human resources for Canon BioMedical, Inc., Canon's global headquarters for molecular diagnostic medical operations. Mr. Millar initially joined Canon Virginia, Inc. in 1992, where he served as the senior director of human resources for Canon Virginia, the company's flagship operation for manufacturing, engineering and technical support in the Americas.
About Canon U.S.A., Inc.
Canon U.S.A., Inc., is a leading provider of consumer, business-to-business, and industrial digital imaging solutions to the United States and to Latin America and the Caribbean (excluding Mexico) markets. With approximately $31 billion in global revenue, its parent company, Canon Inc. (NYSE:CAJ), ranks third overall in U.S. patents granted in 2015† and is one of Fortune Magazine's World's Most Admired Companies in 2016. Canon U.S.A. is committed to the highest level of customer satisfaction and loyalty, providing 100 percent U.S.-based consumer service and support for all of the products it distributes. Canon U.S.A. is dedicated to its Kyosei philosophy of social and environmental responsibility. In 2014, the Canon Americas Headquarters secured LEED® Gold certification, a recognition for the design, construction, operations and maintenance of high-performance green buildings. To keep apprised of the latest news from Canon U.S.A., sign up for the Company's RSS news feed by visiting www.usa.canon.com/rss and follow us on Twitter @CanonUSA. For media inquiries, please contact pr@cusa.canon.com.
#   #   #
† Based on weekly patent counts issued by United States Patent and Trademark Office.