Canon Wants To Be No 1 In Mirrorless Market, Will Release Up To 8 New RF Lens Per Year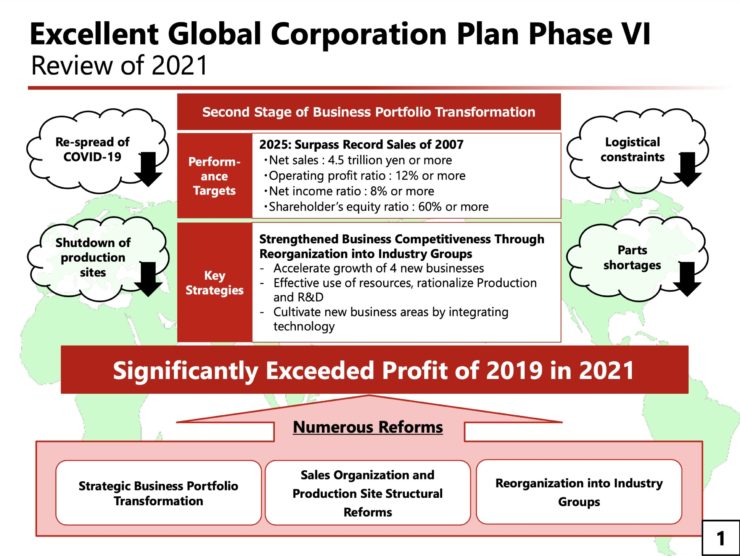 Canon released their annual financial results, and reveals strategies and hopes for the future.
Canon aims to become the number 1 in the mirrorless market.
As for cameras, although the overall market continues to shrink, this mainly reflects lower sales of entry-class models. In contrast, demand among professionals and advanced amateurs seeking high-quality image expression remains strong. Overall, the market seems to be bottoming out. Over the past several years, we have worked to raise the appeal of the EOS R system by enhancing our lineup with highly competitive full- frame mirrorless cameras and RF lenses. As a result, we have established a solid position in mirrorless cameras, and are now in a situation where we can target the top market share position. Leveraging this, we will not only increase our market share, but also strive to improve our product mix, and combined with the effects of structural reforms we have been implementing, we feel we have created a system that can generate stable, high profits. Going forward, we will continue to expand our lineup in response to user feedback, secure the global No. 1 market share position in mirrorless cameras, maintain the level of sales, and further increase profitability by expanding automation and improving development efficiency.

[…]

As for the new imaging business that centers on optical technology, for consumers, last year we launched the PowerShot Pick, the third of our new concept cameras, which can automatically recognize people and capture natural and rich facial expressions of your family's daily life etc. without being aware of the camera. Additionally, for the video production business, our free-viewpoint video system is increasingly being used in corporate commercials, TV programs, and recently in broadcasting professional sports. In addition, we have successfully launched exciting businesses such as the IP remote camera system, which contributes to more efficient and labor-saving video production, and the EOS VR system, which enables easy shooting of VR video that is being utilized in a wide range of industries such as entertainment, tourism, and education.

Furthermore, as for future product development, we expect to mass-produce SPAD sensors by the end of this year, which can take color images with excellent color reproducibility even in the dark, and are expected to be used for various applications, including advanced monitoring. Additionally, in the smart mobility field, where significant growth is expected, we will continue to develop in-vehicle cameras and expand the scale of our new imaging business.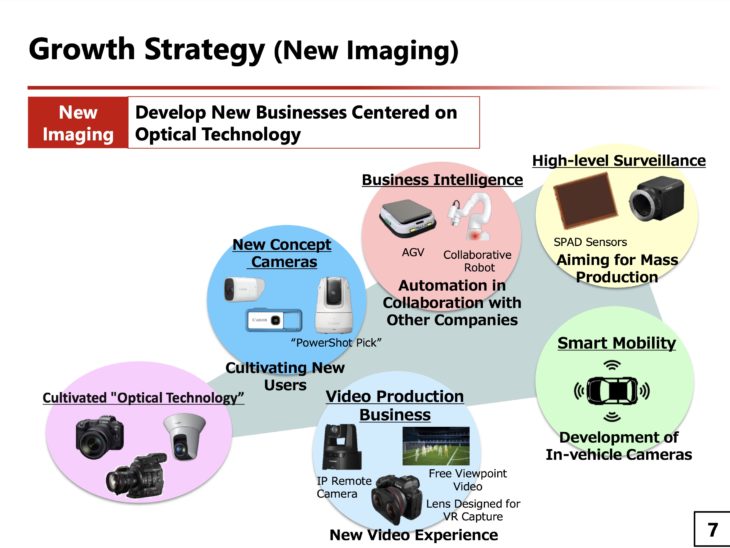 Canon also plans to release many RF lenses per year through 2025. In the presentation material they say at the "same pace" as in the last years. So this could mean up to eight new RF lenses per year.
You can download the presentation material and the conference speeches here.