Canon will release a compact beamer that can be used without a computer and connects to select Canon cameras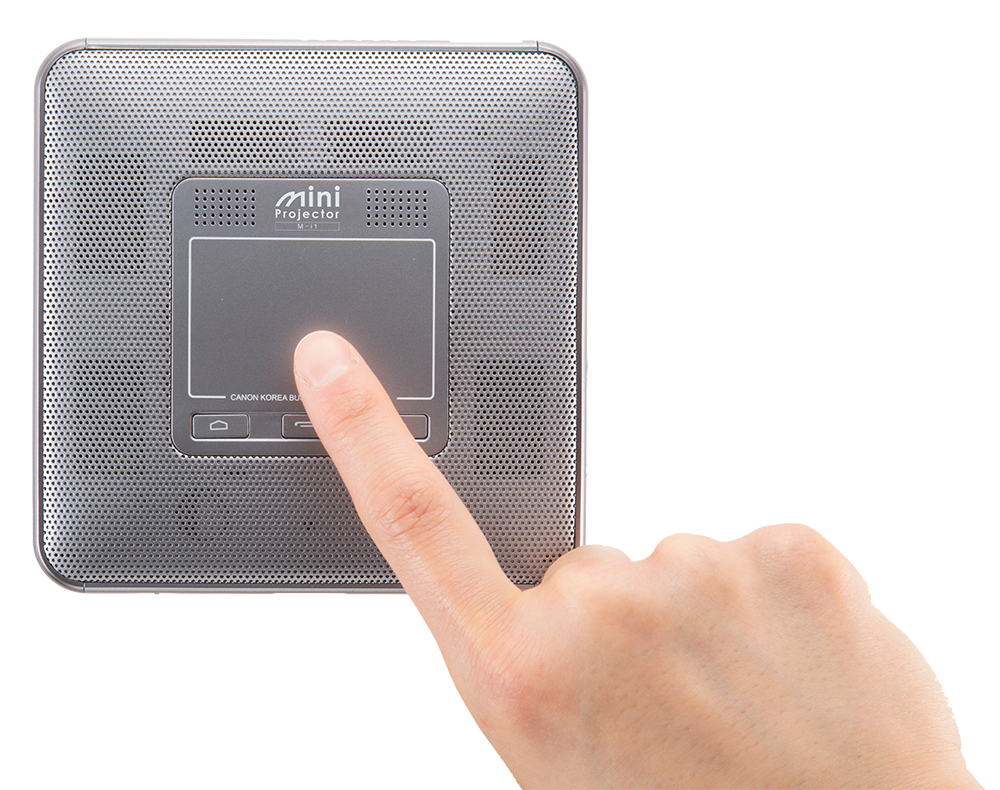 Canon Japan is about to release a small projector (105 x 105 x 22mm, 235g) with Android as operating system. The Mini Projector M-i1 can be used without being connected to a PC and has projection range from 0,5 to 3m with a full HD (1080p) resolution. The Mini Projector M-i1 will be available at Canon's online store for approx. $273 (taxes excluded).
Update:
The Canon Mini Projector can be used over WiFi, not just using a smartphone or tablet, but also Canon cameras that have WiFi connectivity. Canon Japan lists the EOS M6, EOS M100, EOS 6D Mark II, Powershot SX 730 HS among the cameras that support a direct WiFi connection to the projector.
Canon Marketing Japan Inc will release the "Mini Projector M-i1," which can project video without using a personal computer, Sept 7, 2017.

The company expects that the projector will be used for making a presentation outside, having a conference in open space, projecting images at a construction site, etc.

The projector can project video by reading out data stored in the embedded memory or a USB memory stick by operating the touch pad. With a built-in battery, it can be used for up to two hours, and it can be used as a mobile battery for charging a smartphone, etc.