Canon working on XC series Camcorder with interchangeable lens mount, patent suggests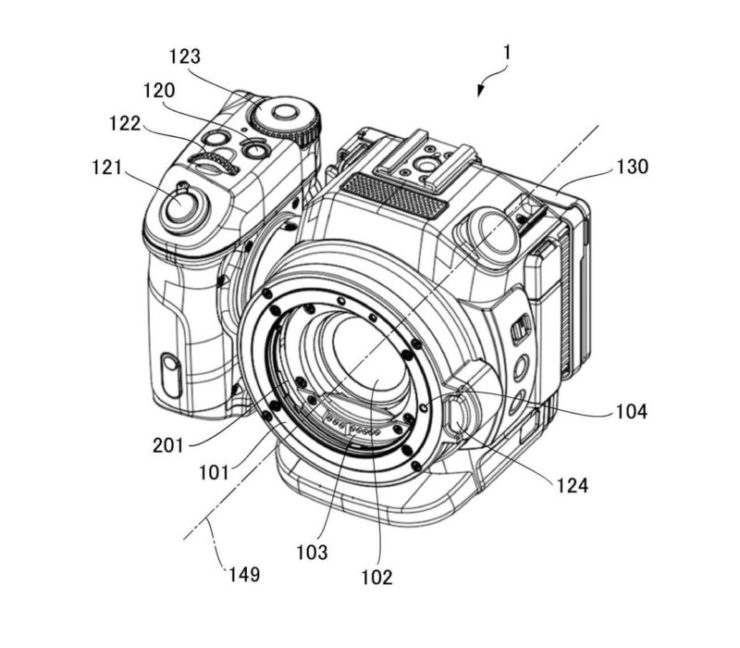 In this patent application (JP2018-112698), spotted by Hi Lows Note, you can see an XC series camcorder with an interchangeable lens mount. This could be a patent application that might go into production.
You can see from the pictures that the patent literature is clearly referencing a "Canon XC camcorder"-like camera.
Machine translated excerpt from the patent literature:
A lens mount part in which wearing of an interchangeable lens and removal are possible,
An image sensor which carries out photoelectric conversion of the light flux which passed the aforementioned interchangeable lens,
It has an optical system provided between the aforementioned lens mount part and the aforementioned image sensor,
The aforementioned optical system is interlocked with operation which removes the aforementioned interchangeable lens from the aforementioned lens mount part, and moves to a first position that light flux from the aforementioned optical system does not image to the aforementioned image sensor.
More Canon patent applications are listed here. There are few patent applications we think will go into production anytime soon. Some particularly interesting patent applications we think might get into production in the next few years are these: