Canon's CE-SAT-2B Experimental Satellite Successfully Launched Into Space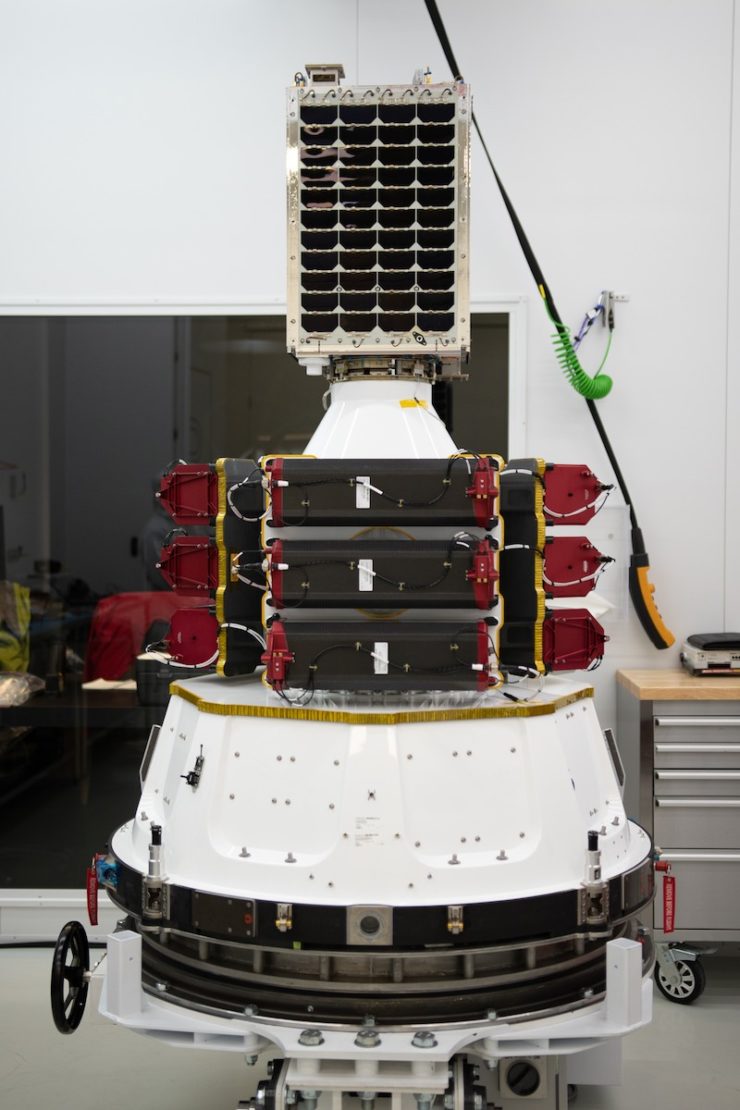 Canon's CE-SAT-2B Earth-imaging satellite has been launched into space without issues.
The Canon CE-SAT-IIB is a microsatellite equipped with middle-size telescope and an ultra-high sensitivity camera to take night images of the Earth. This time three types of cameras are mounted on the satellite, one of them being a mirrorless camera (EOS M100) and another one a compact camera for wide angle images (PowerShot G9X Mark II).
Spaceflight Now reports:
The largest spacecraft on Wednesday's mission was CE-SAT-2B, an Earth observation satellite for Canon Electronics of Japan.

The 78-pound (35.5-kilogram) spacecraft is Canon's third microsatellite to launch, following an experimental Earth-imaging station that launched in 2017 on an Indian PSLV rocket.

A follow-on satellite named CE-SAT 1B launched in July on a previous Rocket Lab mission, but it was destroyed when the Electron rocket failed before reaching orbit.

According to Canon, CE-SAT-2B carries three types of cameras to be demonstrated in orbit.

"With the newly developed super high sensitivity camera, CE-SAT-2B is capable of observing the Earth during night time," Canon said in a press release. "The satellite is equipped with three types of cameras including Canon's mirrorless camera and compact digital camera.

"CE-SAT-2B will go through a two-year demonstration experiment for forthcoming production of cassegrain reflectors as series," Canon said.
Thanks Edina for the tip.