Canon's Future 8K Video Camera Concept Explained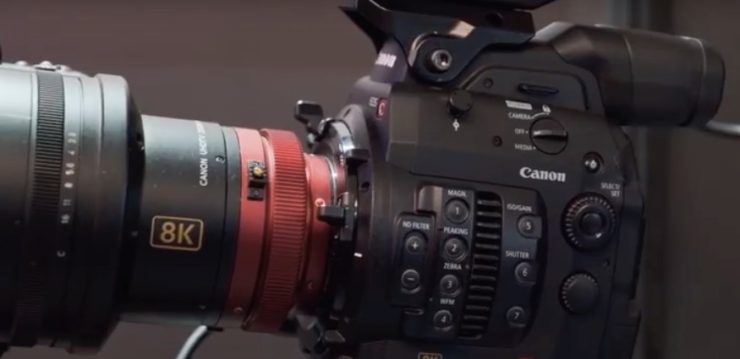 The folks at Cinema5D made a neat video where they explain what Canon's 8K video technology is about.
At Inter Bee 2018 Cinema5D met with Canon's Toshiyuki Akimoto who is responsible for the development of 8K monitors and cameras. He was kind enough to explain Canon's take on 8K acquisition.
The Canon 8K camera concept presented at Inter BEE 2018 has quite a compact body very similar to the Canon C300 Mark II. It will have a super 35mm sensor and an 8K processing unit inside and mind you that recording will not be done internally. You will have to find and attach an external 8K recording solution. According to Canon, the purpose of this demonstration is to research the market and to gather the customer's opinion regarding future 8K demand.


Since this 8K camera is still only a prototype and future technology demonstration, there is no detailed explanation of its functions or ergonomics yet. The presented camera, however, looks to being very close to the production stage.


Canon has in fact already demonstrated the same system at the "Canon Expo" in 2015. It seems that Canon has had 8K technology for quite a while already. We can only guess the reason for not releasing a Canon 8K capable camera til now was because the 8K market has not grown enough yet. 8K is being promoted mainly in Japan – there were very few 8K demonstrations at international trade shows like NAB or IBC.
And here is the video.