Canon EOS R Field Tested At An Indian Wedding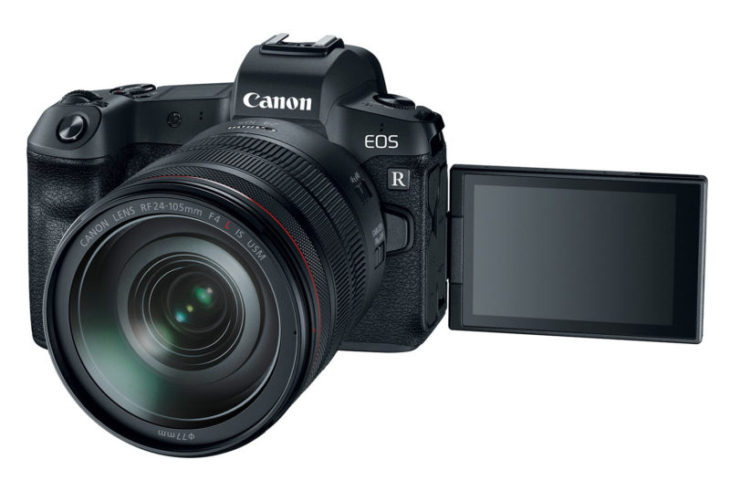 Cinema5D's Johnnie Behiri made a somewhat different review of the Canon EOS R. He took it to an Indian Wedding and made a mini documentary. More field tested than this might be impossible.
Here is what he liked in the EOS R:
Good lowlight quality. Up to ISO 6400 with no issues. Above it, noticeable noise but still usable.

Focus peaking

Swivelled LCD screen

Shutter dust protector – Will automatically be engaged when the camera switches off

Touch and Drag AF (LCD), makes it easy to change focus between given points

Dual Pixel autofocus works well.

Dual Pixel Focus Guide for an easy manual focusing

High Data rate (Up to 480Mbps, All Intra recording)

Excellent battery life

No signs of overheating

Manual audio adjustment and monitoring

4K,10Bit, 4:2:2 over HDMI to an external recording device

Canon Log included (2 variations)

World camera (24, 25, 30p in 4K)
And what he didn't like so much:
Full Frame camera which unfortunately records 4K video in 1.7x cropped mode

Severe rolling shutter effect

No 4K DCI recording

No internal optical stabilisation system

Take in account that when using the strongest available digital stabilisation option, picture quality will suffer and will become softer

No Zebra

No "Joystick" for smooth and easy focus placement

Focus magnifying won't work while recoding

8Bit internal recording

High Frame Rate in 720p quality only (120fps)

No autofocus when shooting in High Frame Rate

60p is restricted to Full HD only

The new programable slide touch pad needs to be activated first before operating. Then (in case of assigning it to sound levels) changes can be made by tapping only and not sliding

If you have small hands, holding the camera becomes uncomfortable after a while
Johnnie Behiri's review comes with test charts and some sample photos.
And here is the mini documentary/review:
Order the Canon EOS R in the USA: B&H Photo | Adorama | Canon USA | Amazon
Order the Canon RF mount lenses in the USA: B&H Photo | Adorama | Canon USA | Amazon
Canon EOS R world-wide order links:
Asia & Australia: AliExpress, Amazon JAPAN, Amazon CHINA, Amazon USA, Digitalrev, Adorama, B&H Photo, eBay Australia, Rakuten JP
Europe & UK: Amazon DE, Amazon UK, Amazon FR, Amazon IT, DigitalRev, eBay DE, Wex Photo Video, Park Cameras, Canon DE, Canon UK, Canon IT, Canon FR
USA/Canada: Amazon USA, Amazon CA, B&H Photo, Adorama, Digitalrev, KEH Camera, eBay US, Canon USA, Canon CA, BestBuy

Canon RF mount lenses world-wide order links:
Asia & Australia: AliExpress, Amazon JAPAN, Amazon CHINA, Amazon USA, Digitalrev, Adorama, B&H Photo, eBay Australia, Rakuten JP
Europe & UK: Amazon DE, Amazon UK, Amazon FR, Amazon IT, DigitalRev, eBay DE, Wex Photo Video, Park Cameras, Canon DE, Canon UK, Canon IT, Canon FR
USA/Canada: Amazon USA, Amazon CA, B&H Photo, Adorama, Digitalrev, KEH Camera, eBay US, Canon USA, Canon CA, BestBuy