Canon's Q3 Profits Tumbled Down By 42% (Revenues By 13%) – Some Thoughts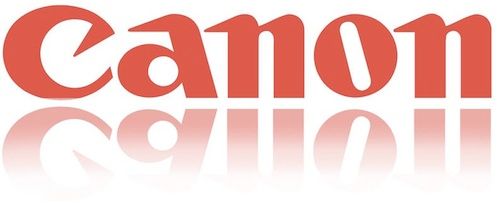 Bad news for Canon. According to the Q3 earning reports, the Japanese company profits lost 42% (down to $908 million), while the revenue tumbled down by 13% (down to $10.3 billion), both figures compared to the previous year's Q3. According to Engadget Canon blames the
[…] "negative impact of economic deterioration" in Europe and emerging markets like China, as well as the strong yen […] DSLR sales fell over last year, with Canon mentioning that its launch of new models like the EOS 5D Mark III didn't help to shore its camera figures up. […] printer sales falling and business-to-business numbers flatlining. The company doesn't see a bright fourth quarter either […]
Uh, I guess I heard similar stories before. Sure, there is an economic crisis in Europe, that's true, but I don't think this is much affecting Canon's sale figures. Maybe the major problem that Canon has to and should face as soon as possible is to become again an innovator, a company that makes products that are awesome. Products that people want to have, not products that are just alternatives to other brand's products, or products you buy because you have a huge EF lens collection. Yesterday's announcement of a new firmware for the EOS 5D Mark III made me think. Let me share some thoughts about Canon with you.
The EOS 5D Mark III is a great, professional full-frame DSLR. If it didn't produce the sales figures Canon was expecting it is mainly because of the initial price tag in relation to the feature set. The EOS 5D Mark III started with a price tag of $3500 (body only), much more than Nikon's counterpart, the D800. Nikon's D800 had also a powerful WOW-factor: an amazing resolution of 36MP (which, btw, few people really needs). Not that Nikon is much more innovative than Canon, they just managed to be innovative enough, compared to Canon, when they launched the D800.
The EOS 5D Mark III has an advanced auto-focus system (it's really advanced and high performing), but then sports almost the same resolution as its predecessor, and no amenities like built-in WiFi and GPS (which cost few pennies to implement). Customers don't like this, and easily oversee that the EOS 5D Mark III has an astonishing low-light/high ISO performance the D800 will never approach. DXOMarks are not telling the whole story: the sensor in the 5D Mark III is a very advanced piece of technology, despite its maximum resolution. The EOS 5D Mark III price is now going down. How many 5D Mark IIIs would Canon have sold if they started from the beginning with a lower price tag? Blaming the Yen or Europe's economical situation for missed sales figures doesn't really convince anyone. And dropping the price of the 5D Mark III after just 7 months definitely doesn't make happy those who buyed the 5D3 on day one.
Canon didn't do everything right with the 5D Mark III, and I think it is embarrassing that Canon announces a firmware upgrade for the 5D Mark III that promises features that are available in the D800 (i mean clean HDMI output). Moreover, features you can get today on your EOS 5D Mark III simply by installing a firmware replacement like Magic Lantern. We all know that companies are artificially crippling features only to fit their gear better into the market. It's sad, but it is common business practice. I just would like it wasn't that obvious. Announcing a firmware update that promises the same features as a firmware hack that was announced the day before is, well, awkward and disconcerting. And it gives a feeling of disorganization, especially if you consider that the firmware update will be available in April 2013 (that's more than 6 months from now). Did Canon really announce this update only because Magic Lantern made a feature like clean HDMI output available for everyone? Looks like. On the other hand, it is not the first time I am disappointed that Canon didn't implement some features other brands did. Maximum exposure range (for HDR) and an useful auto-ISO are just some examples from the recent past. It is even more annoying since these features can easily be made available by firmware.
It's no secret even for hardcore Canon fans that other manufacturers are doing better in some areas. For instance, take the EOS M, Canon's entry in the mirrorless market. It's a solid performer with high image quality and much more you may want on a mirrorless system camera. Nevertheless, myself and others can't get rid of the impression Canon did something halfhearted. They had to do it (Canon was the last big manufacturer to announce a mirrorless camera), and they made something that could have been done better (e.g. flippable display, viewfinder). However, my EOS M has yet to arrive, and I don't want to criticize too much before having it had in my hands and having tested it. What I want to say is that Canon just did what it had to do, nothing more, a robust performing camera with no WOW-factor. These are probably business rules: you have a big, well working DSLR market, and you do not want to cannibalize it producing an awesome mirrorless system camera. This may work for a while, not forever.
So, maybe you consider what I said as the rants of a disillusioned Canon fan boy. I am not. I think Canon makes great cameras, I think they have some of the most advanced image sensors you can get (Canon developes sensors on its own, they have a strong research unit in this area), I think I will buy more Canon DSLRs in the future. But I also have an engineering background, I know about software and firmware, and about hacking. Yesterday's firmware update announcement for the 5D Mark III simply reminded me about how easy it is to add features. And also how easily companies decide not to add features, maybe because you are offering these features in a higher priced gear. Or because it isn't the right marketing strategy. That's annoying.