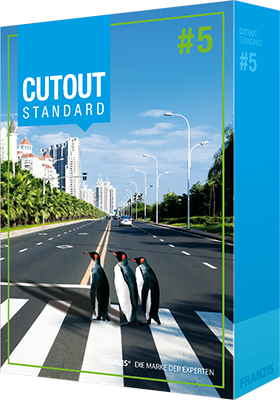 Canon Watch and German Software Publisher Franzis are very happy to offer to our readers this special deal: until May 31 we are offering CutOut 5 with a 71% discount at $19.95. Regular price is $79.
Select finest details or transparent objects – Special partner offer, limited time only

The major problem that most graphical designers face is actually properly designing and editing the image around the objects that are in it.
This program is not only able to analyze the image in detail and identify objects using the edge detection technology that it comes with, but also do all the hard work for you. Let's admit it, there are some rather nasty things about graphic design that most people don't recognize, and tracing edges and curves pixel by pixel is one of them. This is by far the biggest discomfort that a graphic designer has to cope with, and the fact that the designer will find himself returning and redoing different segments from time to time is a lot more annoying than you may think.

For Mac and Windows

Can be used in various ways: Cutout 5 works as a plug-in to Adobe® Photoshop® and Lightroom®, and as a standalone application.
Learn more about the software here / Purchase here
CutOut 5 at a glance:
comprehensive image processing function for perfect compositions
Easy to cut out even the most difficult objects – hair, feathers, fur.
Inside and outside edge matting for simple, perfect results.
Work like a film-industry professional using chroma keying to cut out objects onto monochrome backgrounds at the click of a mouse.
Process each layer individually, adapting lighting and colours, focus and framing.
Exclusive soft-focus function for perfect backgrounds and brilliant bokeh.
Includes plug-in for current versions of Adobe Photoshop and Photoshop Elements.
Includes one-click filter collection for a range of trendy styles.
Completely revamped interface: more navigable and intuitive than ever.
Album view and much more!
for windows and Mac