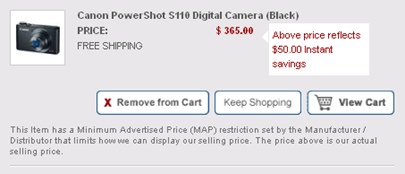 B&H has the Canon Powershot S110 dropped to $365 (click here). Cool deal!
And then: the Canon Rebel T4i with the EF-S 18-55mm lens for $599 (click here, limited time offer).
Looking out for the very good Rokinon lenses? Stop here: the Rokinon 85mm f/1.4 Aspherical Lens is on sale for $239 (click here, expires December 18.
Next, some Sony 32GB SDHC Memory Card Class 10 UHS-I deals, get two for the price of one (click here).