The "crazy" guys from hdrlabs.com were able to jailbreak the Canon software. One thing you can do is use the Nintendo DS
as control for Canon DSLRs. We also found a youtube video which shows such a control.
What can you do with the Nintendo?
You will be able to capture timelapse shots with a built-in alarm and triggering the shutter by clapping your hands instead of pressing the button!
Visit their website to learn more: http://www.hdrlabs.com/occ/index.html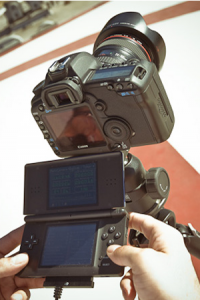 via: electronista.com