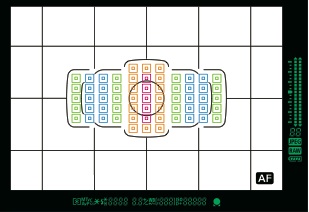 I found a good >4min video about Canon's new AF system on CPN's site. The video is about the EOS 1D X, but since the 5D Mark III sports the same AF system what is told in the video applies also to the latter. Let me first sum up the AF system.
The Canon EOS-1D X and 5D Mark III DSLRs feature an advanced 61-point AF system. The new AF system delivers consistent focusing performance, independently from which kind of subject you are framing or from possible bad light sonditions you may encounter.
Mike Owen (European Professional Imaging Communications Manager) talks about the key features and advantages of the new 61-points AF system that comes with 41 cross-type sensors and five dual-cross type AF points for even more precision. There is also motorsport photographer Frits van Eldik in the film, talking about his first impressions with the new AF system: "The 61-point system on the EOS-1D X is so quick and accurate, and has AF points spread over a wide field, that it allows you to focus very accurately".