Curiosity: Apple Store Now Selling Canon DSLRs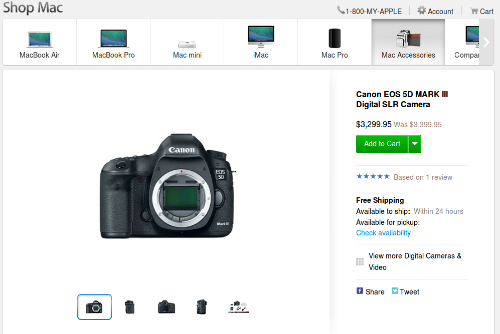 Since a few days (I guess since they started selling the new MacPro) the Apple Store has a new tab named "Mac Accessories" (has it always been there?) where you can find Canon DSLRs on sale. The EOS 5D Mark III, EOS 7D, EOS 60D, Rebel SL1, and Rebel T3i are on sale. Your better done purchasing the 5D Mark III at B&H for $2699 (click here). Price shows up after checkout, the deal is still live (should have been expired 12/21).
Does that mean Canon DSLRs are the best companion gear for the new MacPro? :-)  The MacPro starts at $2999 and can be pre-ordered at B&H. They have only limited quantity in stock.