(CW2) More Canon/Sony Sensor Tidbits (sensor designed by Canon, manufactured by Sony)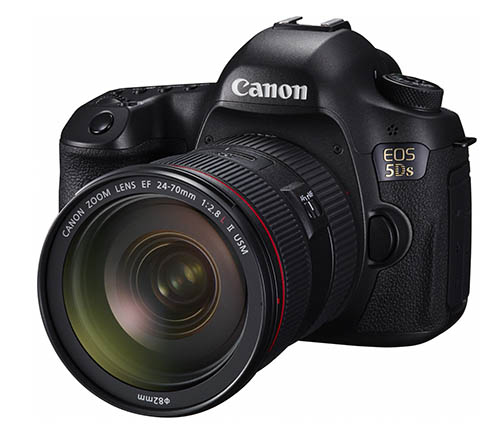 I am getting a LOT of emails suggesting that the sensor featured on the upcoming Canon EOS 5Ds and EOS 5Ds R is made by Sony. While I am still skeptical about these rumours, I also want to share them with you (well, at least the not so absurd ones).
The latest Sony/Canon sensor rumor I got is the following (I quote the original text, emphasis mine):
[…] the sensor is not designed by Sony – it is in fact designed entirely by Canon. It is true that Sony is manufacturing the sensors but they are not the ones who designed it, Canon is simply leveraging the manufacturing capabilities of Sony to get the volume of sensors needed to get these cameras to the market. The sensors used in these cameras are exclusive to Canon […]
There is more. The same source suggests that
the EOS 5Ds can do 7fps in 1.6x crop mode
the EOS 5Ds has a special front curtain mode that reduces vibrations of the mirror/shutter
Time-lapse function (editors note: time-lapse is confirmed) also has the ability to export a movie at 4K. This is not native 4K video capabilities so there will not be a big push for it from a marketing angle but the camera can in fact create time-lapse footage that is 1080/30/25/24p or 4K/30/25/24p
Maximum 4K time lapse clip duration is 5 minutes (9,000 photos)
This rumor is rated CW2 since it comes from a new source. Keep the salt ready.
What do you think about these possible features? Stay tuned, there's a lot to come in the next days.
About our rumor rating:
CW1 – probably fake rumor, not reliable
CW2 – rumor from an unknown/new source, but otherwise at least a plausible rumor
CW3 – a 50% chance to be real, coming from a known source, or from new source with good insight in Canon's business
CW4 – rumor from a known source that was right in the past
CW5 – as good as certain to be true