(CW4/CW3) Canon EOS C300 Mark II and GH4 Competitor coming for NAB 2015, C500 Mark II will not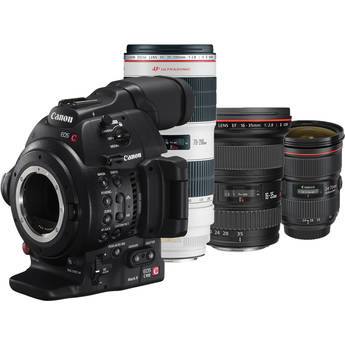 This isn't new murmuring, it's another confirmation that these gear will come for NAB.
Canon Rumors reports they got another mention of the imminent announcement of the EOS C500 Mark II. The C300 Mark II will feature 4k video. I am almost sure CR is right here. Rated CW4.
Moreover, the recently surfaced GH4 competitor rumor appears to have got also another mention, since CR is "pretty certain" this camera will come for NAB. They also speculate it will be a camera with an 1 inch sensor, and that it will be shaped like the C100 Mark II, just a bit smaller. I rate this rumor CW3.
Finally, they are no longer sure the C500 Mark II will come for NAB (which I totally agree: there will not be a C500 Mark II announcement at NAB).
Stay tuned…
[via
CR
]