Deal: Sensei OC-CK Optics Care and Cleaning Kit – $7.99 (reg. $14.99, today only)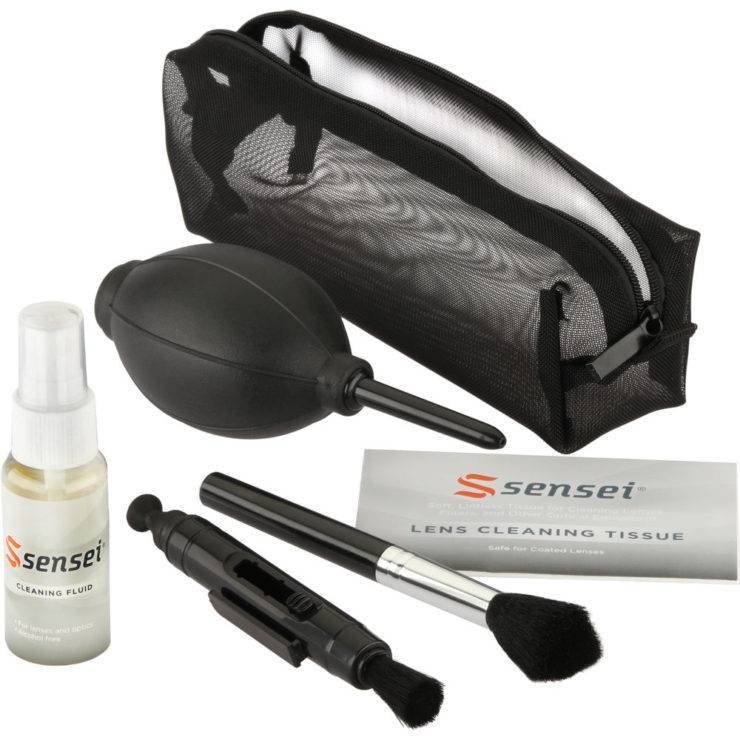 Today only (04/8/21) B&H Photo DealZone has a 47% discount on the Sensei OC-CK Optics Care and Cleaning Kit.
At a glance:
Cleans a Variety of Glass and Optics
Lens Pen Removes Smudges & Fingerprints
Additional Lipstick brush
Retractable Brush on the Lens Pen
Non-Scratching Lens Tissue
Blower and Brush Remove Initial Dust
Alcohol- and Ammonia-Free Cleaning Fluid
Includes See-Through Mesh Travel Case
Get the Sensei OC-CK Optics Care and Cleaning Kit on sale at $7.99. Compare at $14.99.
---
Hand-picked deals are listed here.
Deal pages:
Refurbished lenses and DSLRs at Canon Store (best deals to be found here)
Save $10 on Luminar 4 and/or Aurora HDR 2019 and/or Luminar AI using our code "WATCH" at checkout.
Keep your optical surfaces clean with the Sensei Optics Care and Cleaning Kit. This kit contains a pack of lens tissues, a lens cleaning pen, a bulb air blower, a paint brush, a lipstick brush, lens cleaning fluid, and a see-through mesh travel case to put everything in. This kit can be used to clean a variety of different optics and glass. You can use the air bulb blower and any of the three supplied brushes to initially remove dust from the surface. Sensei recommends applying a small amount of the alcohol- and ammonia-free cleaning fluid directly to the lens tissue. Then, gently rub in small circular motions to remove stubborn smudges or fingerprints from the glass. For those more stubborn blemishes or smudges, the lens pen is very effective.