Deal: Tokina 11-16mm F/2.8 ATX Pro DX II at $289 (reg. $499, today only)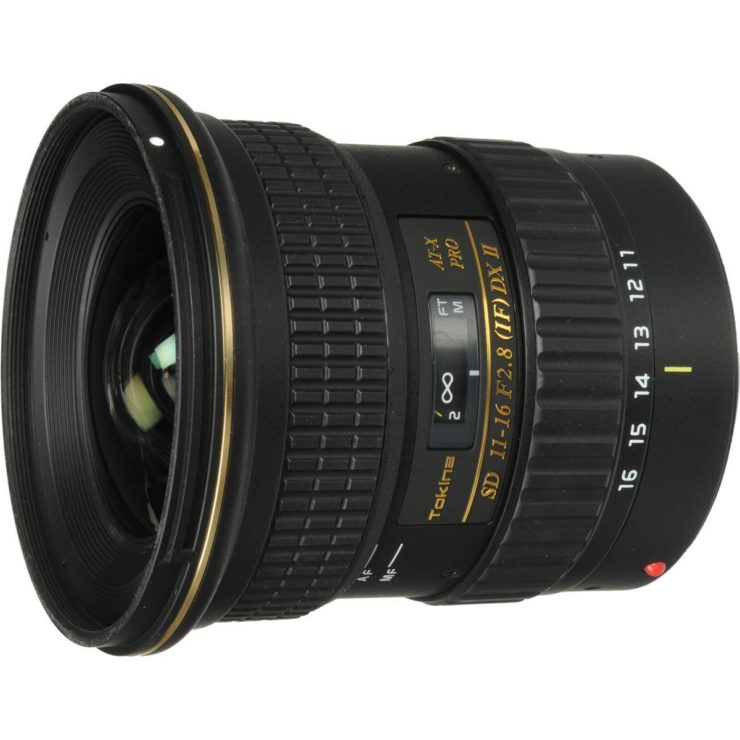 Only for today (11/14/2019) Adorama has the Tokina 11-16mm F/2.8 ATX Pro DX II lens for Canon EF mount on sale for $289 at both Adorama and B&H Photo. Compare at $499. Free shipping.
Tokina 11-16mm F/2.8 ATX Pro DX II
Tokina AT-X 116 PRO DX-II is an update to the widely popular and award winning AT-X 116 PRO DX, 11-16 F2.8 lens. The main update to this lens is in the Nikon mount, the AT-X 116 PRO DX-II has an internal silent focusing motor to allow the lens to AF on Nikon bodies that do not have an AF drive gear and motor. Other than the optical coating change there are no changes to the Canon mount. The AT-X 116 PRO DX-II for Canon uses the same AF motor and AF drive system as the the previous model.
Compact ultra wide-angle
This compact ultra wide-angle zoom has a bright constant F2.8 aperture make viewing and auto focus possible in lower light situations but still maintaining a reasonable size and weight. Two Super-Low Dispersion glass elements and two aspheric glass allow the proprietary optical design to achieve excellent contrast and sharpness as well as controlling chromatic aberration.
Tokina's exclusive One-touch Focus Clutch Mechanism allows the photographer to switch between AF and MF simply by snapping the focus ring forward for AF and back toward the lens mount for manual focusing. The lens is also designed to stand up to the rigors of daily use by photographers in a wide variety of shooting conditions and environments.
The Tokina 11-16mm is commonly used for Landscape/scenery, Low light, Video and more.The Tokina 11-16mm is most used by customers who consider themselves to be a Semi-pro photographer among others.The Tokina 11-16mm is popular because customers like the following qualities of the Tokina 11-16mm: Consistent output, Durable, Fast / accurate auto-focus, Nice bokeh, Rugged and Strong construction.