Deals: Canon EOS 60D with Accessories ($599), Refurbished EF 24-105mm f/4L IS ($829), EOS 6D ($1500)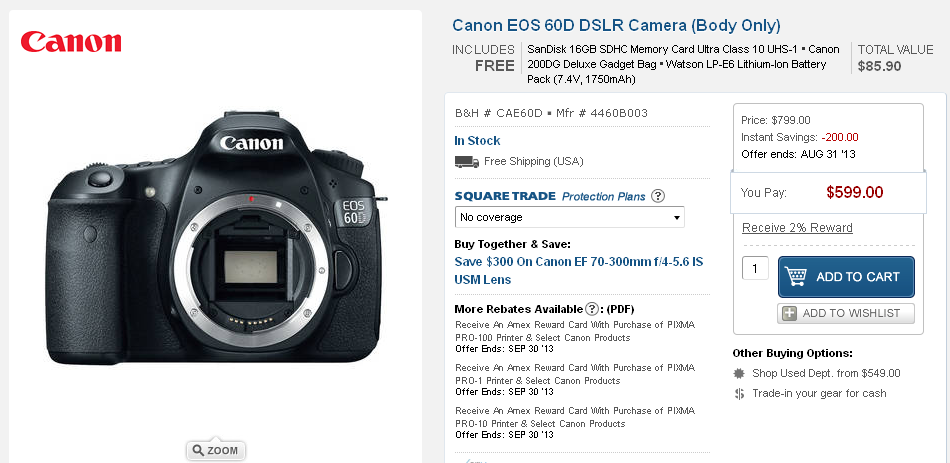 Deals at B&H. They have the Canon EOS 60D body only with $85 worth of accessories for $599 (click here) – you get a $200 instant rebate. The included accessories are: a 16GB Sandisk memory card, a Canon bag, a spare battery.
B&H also has refurbished EF 24-105mm f/4L IS lenses for $829 (click here). Refurbished by Canon.
Finally, great deal by Top Rated Plus eBay seller bigvalueinc (98.2% positive ratings): Canon EOS 6D for [shoplink 15526 ebay]$1499.99 (click here)[/shoplink]. Free shipping. New item in original box.