Do You Need to Bulk Process Photos? Then PhotoBulk may be for you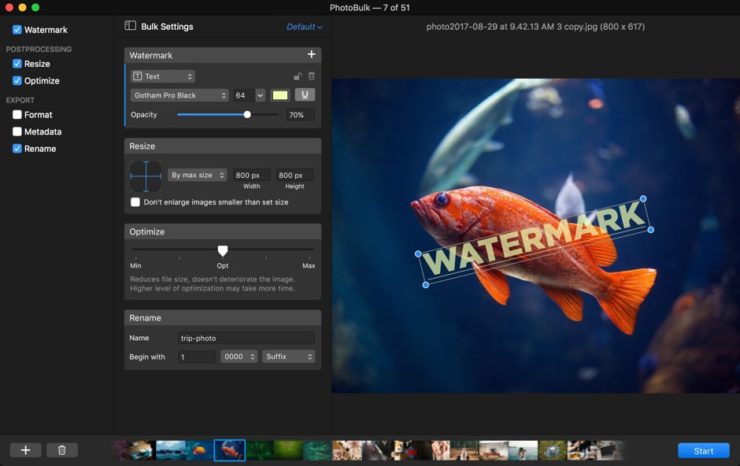 PhotoBulk (Mac only) is a photo editor which focuses on easy batch editing.
Forbes reviewed Photobulk, and they say:
PhotoBulk is a clever little piece of Mac image-editing software that can alter batches of images and is very simple to use. To bulk process a batch of photos you just need to drag a folder of images into the PhotoBulk window and set the parameters you want to change.

Perhaps PhotoBulk's most important feature is its ability to stamp images with a watermark so photos don't get used without attribution or permission. You can type in custom watermark text and choose the font size, style and color you want, as well as the level of opacity to use. Alternatively, you can repeat text over the whole image in much the same way as Alamy does with its stock photos. If you prefer, you can watermark photos with an image file and you can even add a date stamp too. It is possible to watermark images using other more expensive software, such as Adobe Lightroom, but PhotoBulk makes it easy and inexpensive.