Early Design Sketches Of The Canon PowerShot N
Source: Photography Blog
The new Canon PowerShot N (price & specs) was designed by four persons of Canon's Japanese team. One of them, Miyabi Orihashi, Product Designer, Design Center, Canon Inc, says:
The PowerShot N is not only for consumers who want to record memories but also for those who are eager to capture beautiful, artistic photos for other people to enjoy. I hope people who don't have a deep knowledge of camera functions and settings will find they are able to take a range of interesting and expressive images using this camera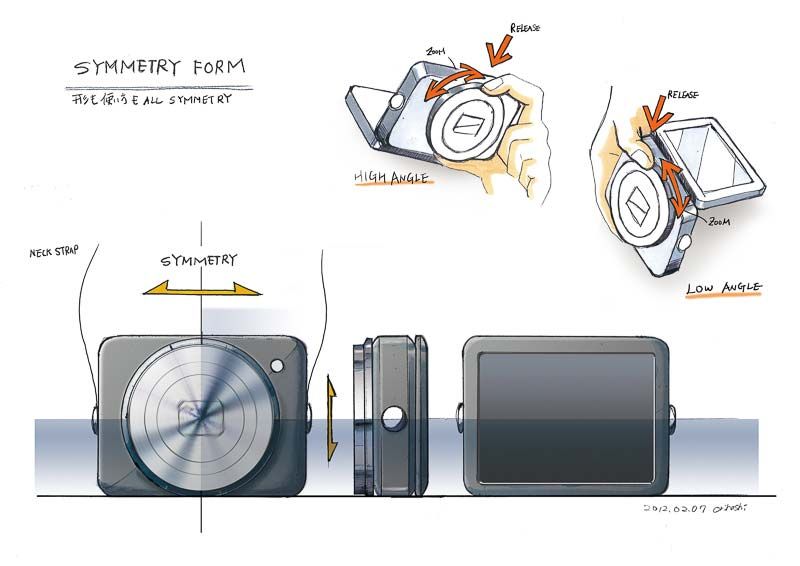 The design sketches give valuable insights in the philosophy that was driving the development of the PowerShot N. See all sketches and more pics in Photography Blog's post.
The Canon PowerShot N is available for pre-order ($299, click on shopname): Amazon | B&H | Adorama.
Canon PowerShot N specifications (from B&H's product page):
12.1MP High Sensitivity CMOS Sensor
DIGIC 5 Image Processor
8x f/3.0 Optical Zoom Lens
28-224mm Focal Length Equivalency
2.8″ Capacitive Tilt-Touch LCD Panel
1080p Full HD Video Capture
Built-in Wi-Fi Connectivity
One-Touch Mobile Device Connect Button
Creative Shot Mode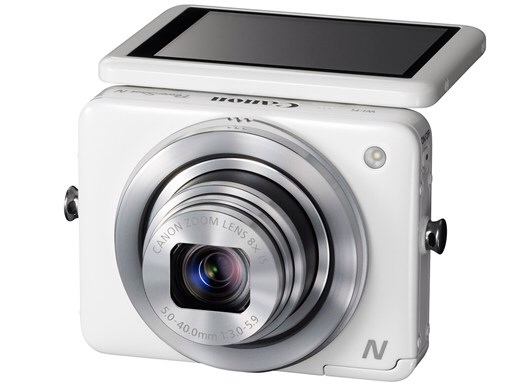 Some PowerShot N impressions:
PetaPixel's first impressions:
The uber-compact body looks and feels nice in the hand, and can easily be carried around in your pocket without causing too much of a bulge. It's light, and won't weigh you or your bag down if you carry it around everywhere you go. It's a camera that's just as compact as a smartphone, but offers nice advantages: a longer-reaching optical lens and a larger sensor are two of the main ones.
Slashgear's first impressions:
That's a healthy amount of features for this little 12-megapixel shooter, but this still has plenty of the features you'd expect. These include low-light performance, ISO up to 6400, and the ability to capture video in 1080p. Canon says the PowerShot N will begin shipping in April 2013 and will come with a price tag of $300, which doesn't seem too bad.
Techradar: They found good: Easy to use, One-touch Wi-Fi, Small size, Good sensor, Responsive touch-control. Not so good: Slightly awkward to hold, Little manual control, Restricted LCD movement. More:
The PowerShot N is all about creating images quickly and easily, so naturally all the exposure modes are automatic. Program mode provided the most control, with aspects such as exposure compensation and white balance being adjustable. Alternatively, there are some creative shooting options with filter effect such as Fish-eye Effect, Miniature Effect, Soft Focus, Toy Camera Effect and Monochrome.
Canon PowerShot N price check: Amazon USA, B&H Photo, Digitalrev, eBay, Adorama, Canon USA.
Canon's promo video for the PowerShot N