Gizmodo's 10 Most Important Cameras Of 2012, EOS 5D Mark III On First Position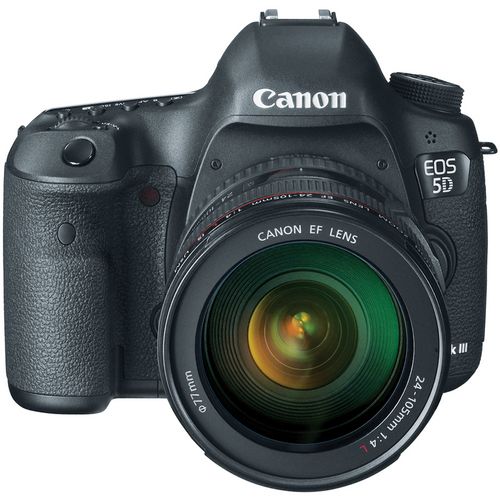 Gizmodo posted the 10 most important cameras of 2012, putting the Canon EOS 5D Mark III on first position.
Beside the awesome 61 point AF system (the same featured on the EOS-1D X), the EOS 5D Mark III (price & specs) is seen as the update to the EOS 5D Mark II (price & specs) that users wanted. If the EOS 5D Mark II was the game changer it was, especially for indie film makers, then Canon did the right thing to listen to customers and to improve the EOS 5D Mark III following users suggestions. Some excerpts from Gizmodo's motivation to rank the EOS 5D Mark III on first place among the 10 top cameras of 2012:
In creating the 5D Mark III, Canon listened to all of the critiques and complaints about the Mark II, refining the hardware, functionality, and capabilities of its insanely popular shooter. It may be more update than revolution, but damn: This camera is sweet.
The biggest differences between the Mark II and Mark III are hidden inside, but the 5D Mark III's body and exterior control layout have also seen some improvements. It's nicer to hold and easier to use. The power switch […] has been beefed up and moved to the top of the camera next to the mode dial. It's easier to find, and harder to accidentally flip.
[…] one of the things that distinguished the 5D Mark II was its amazing low-light performance. The Mark III improves on this noticeably. Its full-frame 22.3-megapixel sensor might only be marginally larger than the 21.1-megapixel sensor on the Mark II. But its new design uses pixels that work better in low-light conditions […] the new design includes a gapless micro lens—also borrowed from the 1D X—that basically lets more light reach the sensor's pixels.
Combined with a smoking new Digic 5+ processor the Mark III focuses shockingly fast, even when there's not a lot of light. […] rofessionals can tweak and fine-tune the camera's tracking sensitivity and characteristics to their needs, but regular people can get shockingly good results with the six presets.
The Canon EOS 5D Mark II, which still is an absolutely great camera, can be yours for a steal, $1749 in these days (click on shopname: Amazon, B&H Photo, Digitalrev, eBay, Adorama, KEH Camera, Canon USA. The EOS 5D Mark III is seeing price drop after price drop, and is sold for $2800 (click here) by top rated eBay seller getitdigital. The usual price is around $2975 in these days (click on shopname: Amazon, B&H Photo, Digitalrev, eBay, Adorama, KEH Camera, Canon USA).
[via fujirumors]