[Hack] Transform Your Broken Battery Grip In A Computer, Plug It On Your Cam (Update)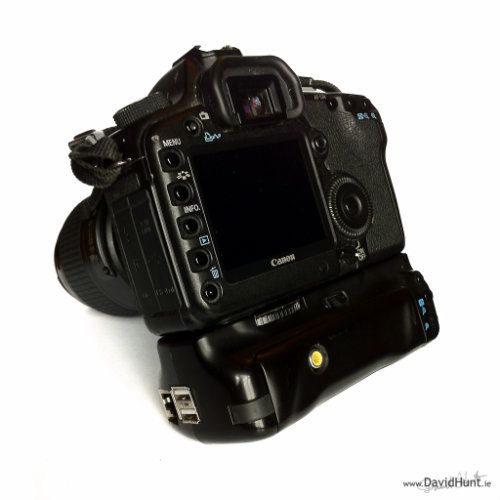 Update: click here
for a listing of cheap battery grips on eBay.
Ireland based photographer David Hunt had a cool idea: To modify an otherwise unusable battery grip and to fit a computer into it. He bought a Raspberry Pi computer (€35), modified the grip and managed to stuff the Raspberry Pi inside. A broken EOS 5D Mark II battery grip was used. The little computer runs on Linux, has 2 USB ports, a network port, HDMI outoput, and some more amenities. Things you can possibly do with this computers include…:
Wireless tethered shooting – attach a Wifi dongle to the USB port, so I can transmit pictures to a PC or tablet PC as I'm shooting.
Attach a USB memory key or hard drive so I can back up the images on the camera.
Remote control the camera using a PC, tablet PC or smartphone (from anywhere in the world).
Intervalometer – take a picture every few seconds for those high-speed sunset sequences, including exposure adjustment as you go.
On-the-fly image conversion for faster previews on remote display device (iPad, etc).
Add a small LCD display to give status, allow user input via buttons, etc.
Trigger camera via shutter release port, also allows waking up of sleeping camera, which cant be done via USB.
Doesn't that sound cool?? It's a prototype, no question, and as Dave Hunt states "there's plenty of work to be done on the software side". But the prototype is working, and the potential is clearly visible. For the time being, Dave was able to activate tethering. Hope to hear more about this.
[
David Hunt
, via
petapixel
]